Issue: VisualEffects Key Error running Restricted User Setup Tool

You Receive the following error message when running the Catapult Restricted User Setup Tool.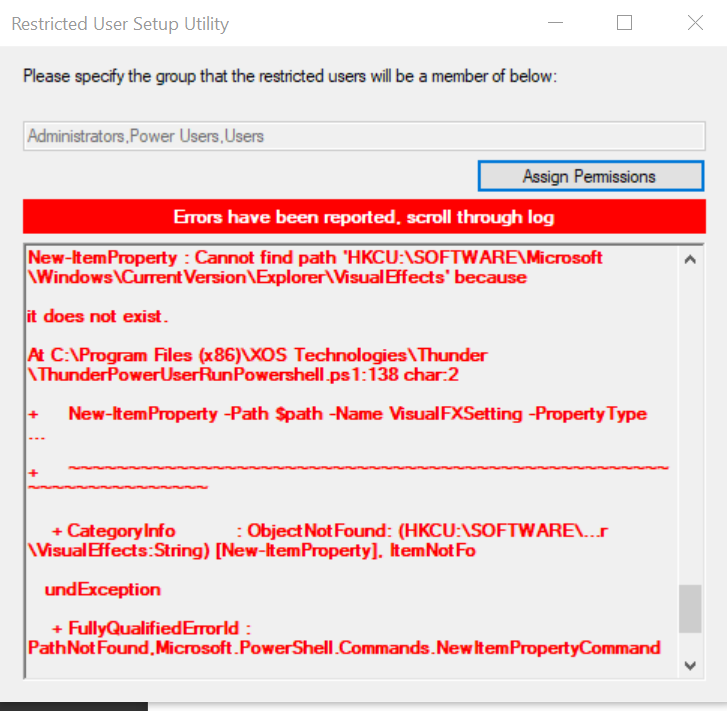 List of Symptoms
See the response above from the Restricted User Tool.
Cause of The VisualEffects Error
The VisualEffects Key in the Registry Editor is either not present or causing the error above.
Resolution or Troubleshooting Steps:
Download the .reg file attached below.
Run it.
Restart the computer.
Run Restricted User Setup Tool again. It should succeed now.