Network Organizers
Network Organizers are the top level folders in your Thunder folder structure.
They can only be deleted through the Organizer Server Tool on the database server.
Creating a Network Organizer
Go to the Edit Station
Right Click on the user name at the top of the folder area and click New Network Organizer
Network Organizers will appear in alphanumeric order within Thunder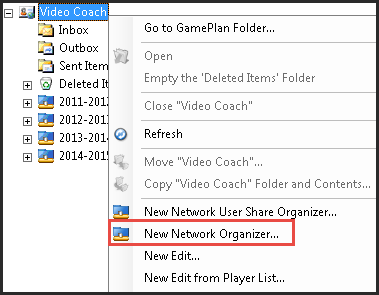 Creating Folders
Right Click on a Network Organizer or Folder and choose New Folder
All masters, edits and cutups will live within the folders that are created
Folders will appear in alphanumeric order within Thunder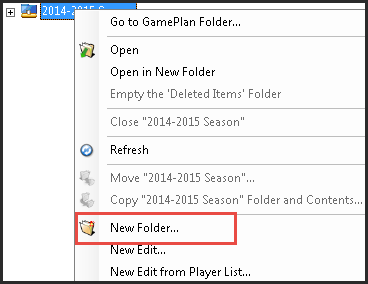 Deleting Network Organizers
Users can not delete Network Organizers from within Thunder (to avoid the possibility of accidentally deleting an entire season).
From the search bar, open the 'Organizer Server Tool' (on the desktop of database servers).
Login with a Super Administrator account.
Click the 'Manage Network Organizers' button.
Select the Network Organizer you wish to delete, click 'Delete' and confirm.