Asset Management Volumes:

In Thunder all media assets (.mp4, .jpeg, .ppt files) are stored on either an internal hard drive, an external hard drive or on a server's attached internal or external drives.
Without a local asset management volume attached the user will not be able to store media files to access while in travel mode. If neither an internal or external drive are attached the user will see the following error message:
To correct this warning, follow the steps below on how to access and add a local asset management volume.
To access Asset Management:
Click on the Hockey HD button in the top left of Edit Station and select 'Administration' from the drop-down.
Navigate to Asset Management from the buttons in the bottom left of the Administration page.
To add Asset Management Volumes:
Click on either Local for the local PC's list of volumes or the server name or IP address of the server to access its media volumes.
With either Local or Server highlighted, select the green plus button for "Add Volume".
Select the volume you wish to add and select 'OK'.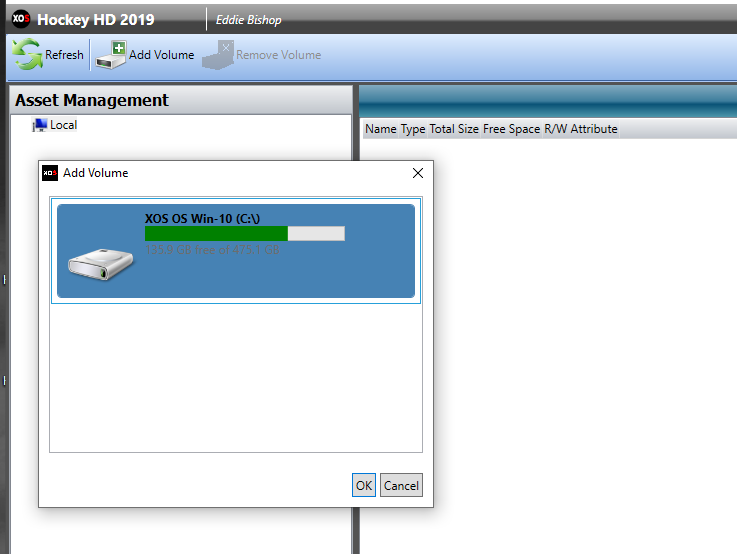 *Note: LaCie Drives should be added via Server Administration on the desktop of the microserver PC.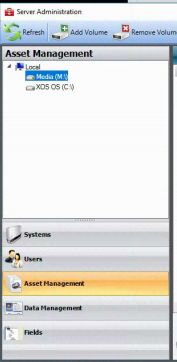 To Remove Asset Management Volumes:
It is always extremely important to remove any external media volumes from Asset Management of either a client PC or a server PC prior to safely ejecting the drive from the USB icon in the system tray. Of course, it is always important to safely eject any external drive prior to removing the USB connection or power supply in order to prevent against data loss/corruption on the drive.
The user will get an error when attempting to safely eject a drive that is still showing in Asset Management because that device is still in use: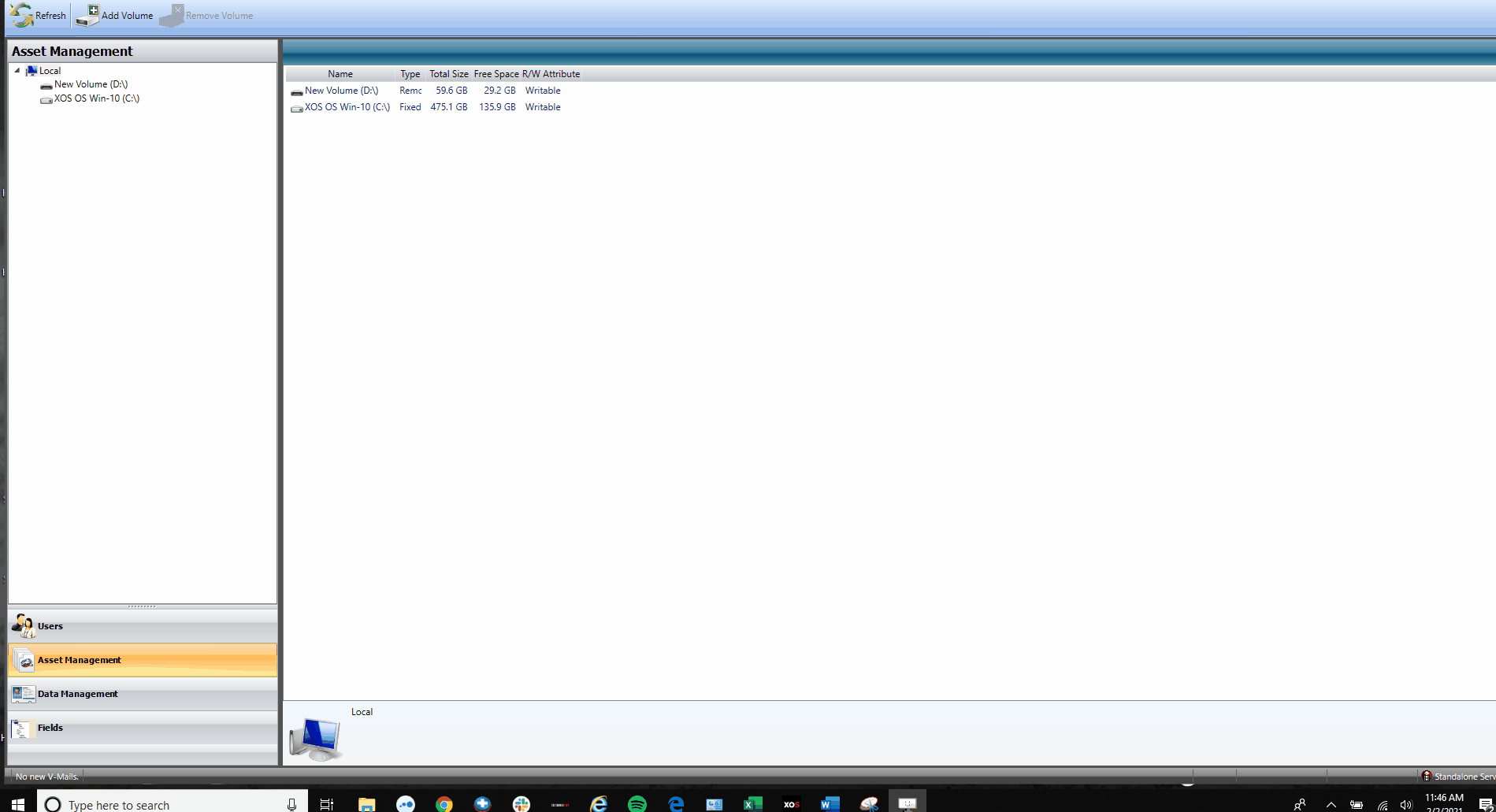 To correct this error, simply highlight the drive you wish to eject and select 'Remove Volume'. Once the device has been removed it will no longer be in use and will successfully eject.