Bringing in exchange content works best when Thunder is configured to auto-ingest content from the exchange client's Download folder. Adding this step in your workflow will help automate the ingest directly into your Thunder network.
Create a new folder in your Exchange Downloads folder called Done.

In your exchange client, launch Thunder to Edit Station.
Select Import > Auto-Import Raw Media Files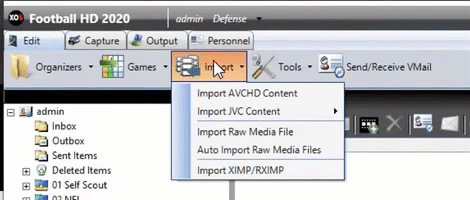 For Media Source Directory choose the Vault Exchange Downloads folder.
For Media Source Destination choose the Done folder you created in the first step.
For the Master Destination folder choose any folder you've configured for the trial.

Click the Start button to activate the Auto-Import tool. Please note that you should expect the import tool to scan for new files every 45-60 seconds.