PlayTools: Overview
Catapult PlayTools is a powerful part of the Thunder application that makes it easy to create, modify and organize the thousands of play diagrams a coaching staff deals with on a routine basis. PlayTools makes the play diagramming process more efficient through functionality aimed at three different levels.

First, PlayTools makes it easy to quickly and accurately edit a single diagram using sport-specific drawing tools and commands that allow both the novice and advanced user to be productive. With a focus on reusing the diagrams already entered into the system, you will find that PlayTools actually becomes more efficient over time as the amount of data you can leverage continually increases.

Second, PlayTools uses a database-backed approach to diagram management that makes organizing a
massive library of diagrams practical. Coaches can use their own metadata tags to label each diagram using terms familiar to them.

Lastly, because PlayTools is part of the Catapult Thunder platform, diagrams created in PlayTools can be used "as is" in other related sections of Thunder such as Game Analysis. This integration provides further efficiency since diagrams only have to be created once before they can be used across all the different coaching tasks a coach must accomplish on a weekly basis. Diagrams can also be inserted into video playlists as a teaching tool.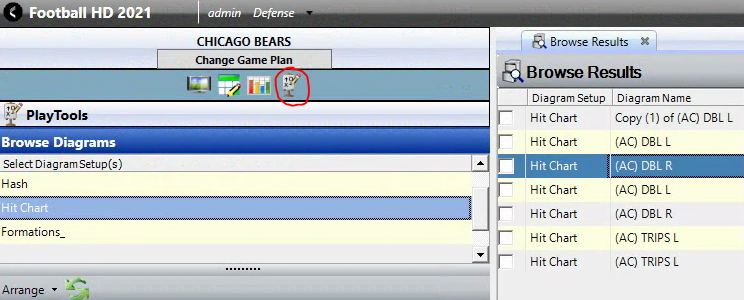 Diagram Editing
A PlayTools diagram consists of three components:
• Graphical Information
The information relating to the appearance of a diagram (example: player locations, line of scrimmage,
appearance of the field)
• Field Value Metadata
The field values used to tag a diagram (the same way a video clip is tagged)
• Coaching Points
Textual coaching points associated with the players on the field