Thunder Hockey version 21.1.0.34 is a client update. Details of the release are below.
Jump To ➡️
Thunder 21.1.0.34 Installer HERE
Updates
SFTP addresses are now supported through the NHL Multi-Game Ingest Tool and XML Validator.

We've added an Enable Intel Mode option to the Media Player Section of the Settings Menu which allows users to toggle between playback modes on dual GPU client hardware.

We've added an MP4 Playback iFrame Threshold dropdown to the Media Player section of the Settings menu.
We've added an Update Media Properties support tool for Thunder Super Administrators.
Fixes
We fixed an issue that prevented users from importing playoff overtime periods through the NHL HITS Ingest Tool.
We've updated the FTP Connection workflow to better support trailing slashes in the server address.
We've corrected an issue that caused Unable to Create Game Summary errors during the NHL HITS Ingest process.
Known Issues
Users will receive a Media Not Available message for Stacked Masters or edits containing clips from Stacked Masters when the VPN Priority mode is enabled.
Enable Intel Mode
Thunder Clients running on a dual GPU machine will have the option to

Enable Intel Mode

in the

Media Settings

area of the

Settings

menu.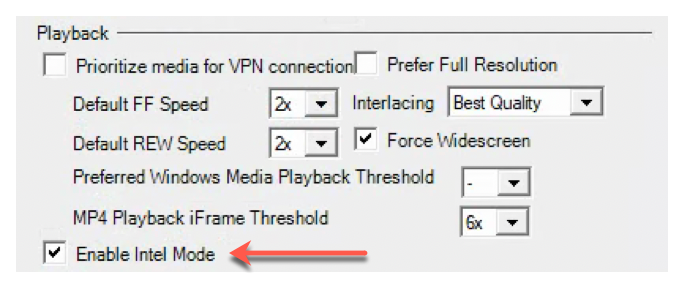 MP4 Playback iFrame Threshold
Thunder Clients have the option to switch between 2x - 10x iFrame Threshold in the Media Settings area of the Settings menu.

This threshold is used to configure the level of quality during FF/RW.

4x will play only the iFrames at 4x FF/RW

Playback will be smoother at 2x

Utilizes less CPU usage at 4x and above

6x will play only the iFrames at 6x FF/RW (default)

Playback will be smooth at 2x and 4x.

Utilizes less CPU usage at 6x and above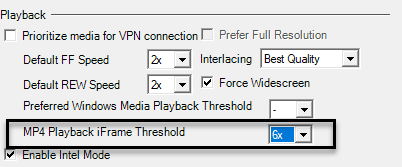 Support Details
Supported Database and Asset Management Server Operating System
Microsoft Windows Server 2012 R2
Microsoft Windows Server 2016
SQL Server 2012 SP4
Supported Client Operating Systems
Windows 10 Professional Version 20H2
Supported Versions of Microsoft Office
Office 2019 – 32 bit
Office 365 - 32 bit
Office 2016 – 32 bit
Components Updated