Description: How To Set Handedness of a Player and Backfill Fields

Steps:
Step 1, set the handedness of the player. There are 2 ways to do this.
The first way is setting it on the Period Roster
1. Open a Period that the team you want to edit played in.
2. Hit Setup
3. Next to the Team you want to update hit Edit Roster.
4. Set the Shoots column to the handedness of the player(s) and hit OK.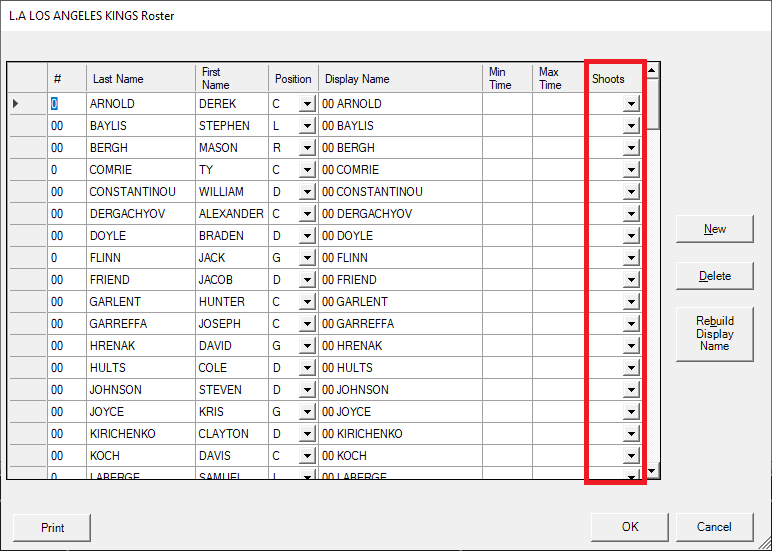 The second way is to go into personnel and edit each player of the teams roster individually.
Step 2, update the NHL HITS Calculated Fields
1. Click on Tools
2. Select NHL HITS Update Calculated Fields...
3. Select the game(s) from the folder structure you want to update data on and hit OK.