This guide details how to set up the Exchange to Thunder Push and manage game parts that are pushed to Thunder from Exchange. Ensure the laptop and the database server has internet access to pull the data from our data center
Jump To ➡️
Setup
You must be on Thunder 2021 or newer to use this feature.
Once you have upgraded to Thunder 2021 or newer, the setting below will become active in Vault Exchange Settings.
Vault Exchange Settings
Content Delivery - Switching between ThunderCloud and the Console
In the Exchange site, click Settings -> Content Delivery - Select ThunderCloud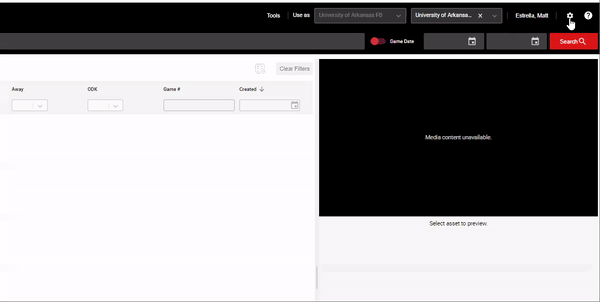 Thunder Exchange Permissions
Thunder Super Administrators have access to all Exchange features.
Other users can be granted permission to the features through the Catapult Exchange permission available in the Users section of Administration.
Granting this permission will allow those users to access setup tools related to Exchange.

This includes the ability to modify team mappings, set folder properties, and download media to a server.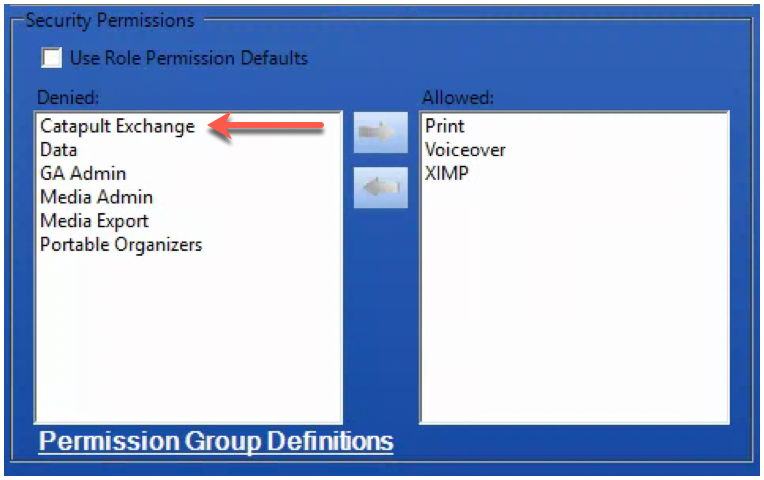 Exchange Credentials
Users must enter their Exchange credentials to link their Thunder editor to their Exchange account.
To access the Exchange Credentials Tool click on the Tools menu in Edit Station then select Exchange ➡️ Login.


A successful login is indicated by the connection icon updating from red to green.

Exchange Team Mapping
Similar to GSIS and PFF workflows, users must map their Thunder teams to a list of teams provided by Exchange. This mapping allows game properties to be set during the push process.
To access the Exchange Team Mapping Tool click on the Tools menu in Edit Station then select Exchange ➡️ Team Mapping.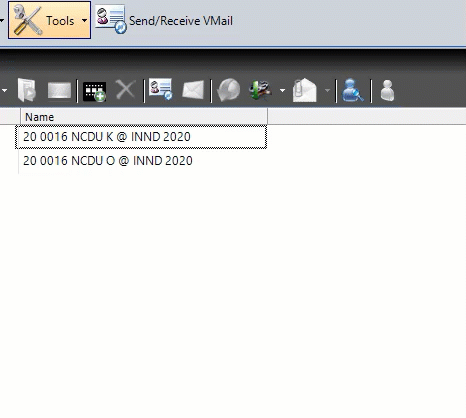 The Thunder team mapping tool will open and allow users to match their Thunder teams to those provided by Exchange.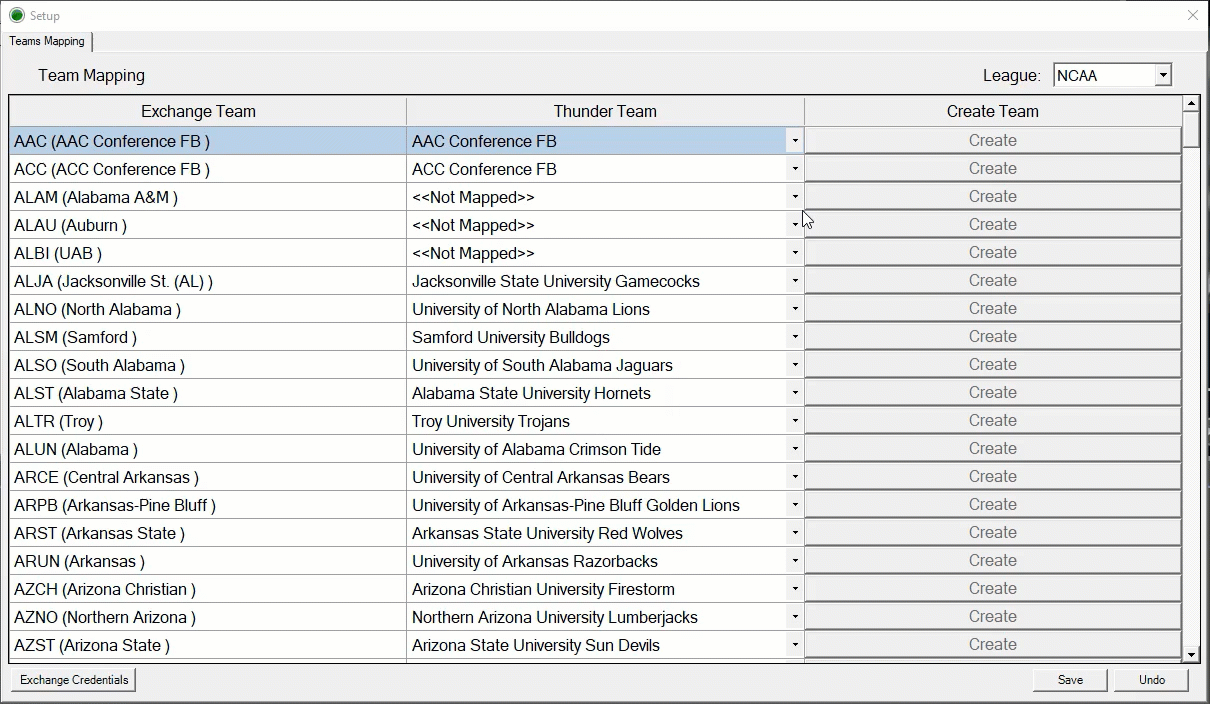 Managing Pushed Game Parts
Exchange Game Management
After changing your Content Delivery Setting in Vault Exchange and performing all the previous steps listed, you can now push a game from Exchange to Thunder.
After the Game parts have been Pushed to Thundercloud and are showing as completed in the Review Job Status window in Exchange, the game parts will show up in a new Network Organizer called Inbox.
DO NOT change the name of the "Inbox" Network Organizer or any of its subfolders.

Doing so will cause duplicate folders to be created on the next push from Exchange.
Games will be imported to team-specific folders by conference, team and season year.
Inbox ➡️ Vault Exchange ➡️ Atlantic Coast Conference ➡️ Boston College ➡️ 2020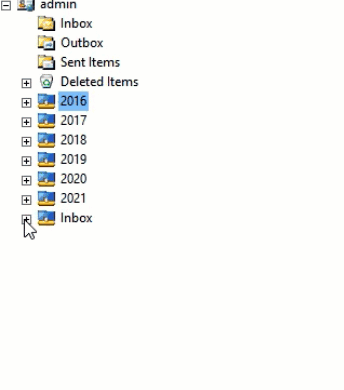 Games are populated with the file naming structure set through the Exchange web page.
Masters will populate after the next ThunderCloud Sync.
This process also sets Game Properties on the Masters pushed from Exchange.
Masters can be copied, moved and/or resolved as soon as they appear in the Inbox folders.
During the import process, the following actions occur.
A master edit is created for each game part pushed.

The master will have its Edit type set to Game.

Game properties are set based on the game information provided through Exchange.

The Thunder Scouted Team is set based on the Shot By Exchange property.

Plays from the master edit will be added to the Thunder MappedPlays table which

will facilitate downstream workflows that can be leveraged for future tools, including the auto-resolving of third-party data.
Note: Teams cannot re-push the same game multiple times.
If teams push a game part multiple times it will appear in the Exchange Review Job Status window as a successful push. However, the team's Thundercloud DB will reject the game since it already exists in the MappedPlays table.

To remove games from the MappedPlays table a VC will need to delete the master in question from its folder and from the Deleted Items folder. Then, the nightly maintenance plan must be run to fully remove the game. After the maintenance plan is done running the game can be re-pushed from the Exchange UI.

This does not affect games that are re-uploaded.
Media Download Options
Auto Download Exchange Content
Users can configure their Exchange Inbox folder properties to set which team's media files download to their preferred Thunder servers automatically.
Navigate to the team whose content you'd like to automatically download and select a season folder.
Right-click on the folder and choose Properties ➡️ Network Organizer.

Set the Auto-Download Exchange Content radio button to Yes.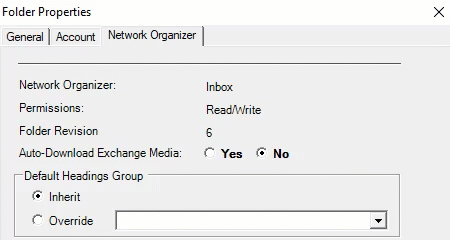 Note: The Auto-Download Exchange Content permission is not automatically inherited by child folders and must be manually set on each teams season year level folder.
Note: A new season year folder will only populate after the first game part of that year is pushed from Exchange to Thunder.
Automatic Download Frequency
The new items added to these folders will be automatically added to the Download Queue as part of the daily scan that is done every day at 5 AM (local time for the server).
This scan can be scheduled to run on a more frequent basis by contacting our customer support team.

A future Thunder release will provide Super Administrators the tools to run the scan on a scheduled or on-demand basis.
Preferred Cloud Upload Volume
Users can set which server volume media files will downloaded to.
Right-click on the folder and choose Properties ➡️ Network Organizer.

Set the Preferred Cloud Upload Volume to the Server Volume of your choice.
When this is set, media files will be automatically downloaded to the selected server volume.
Note: This setting is inherited by child folders, so it can be set on any folder within the Inbox.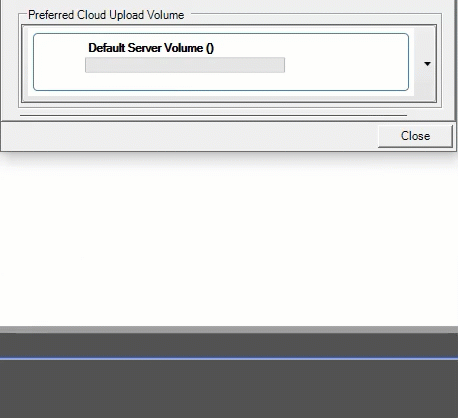 User-Initiated Download to Server
Users can initiate manual downloads of media pushed from Exchange to their server.
Select one or multiple games then right-click and select Download Cloud Media to Server.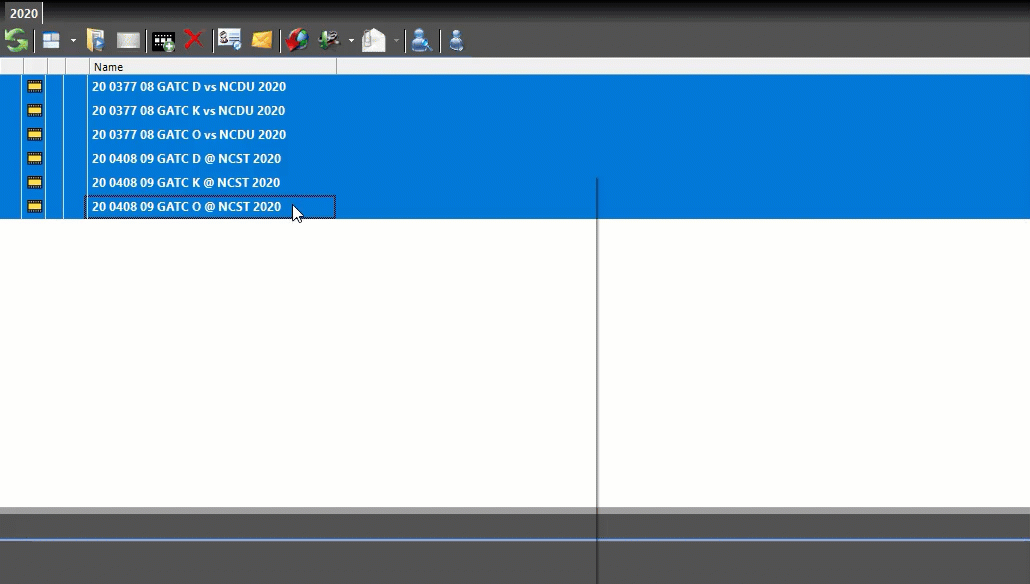 The items selected will be added to the download queue.
A future Thunder build will include a download queue interface where Super Administrators can manage their priority.
Users will be alerted when they try to download a master to their server which does not have full-resolution media available and additional support details will be written to the Windows Event Logs.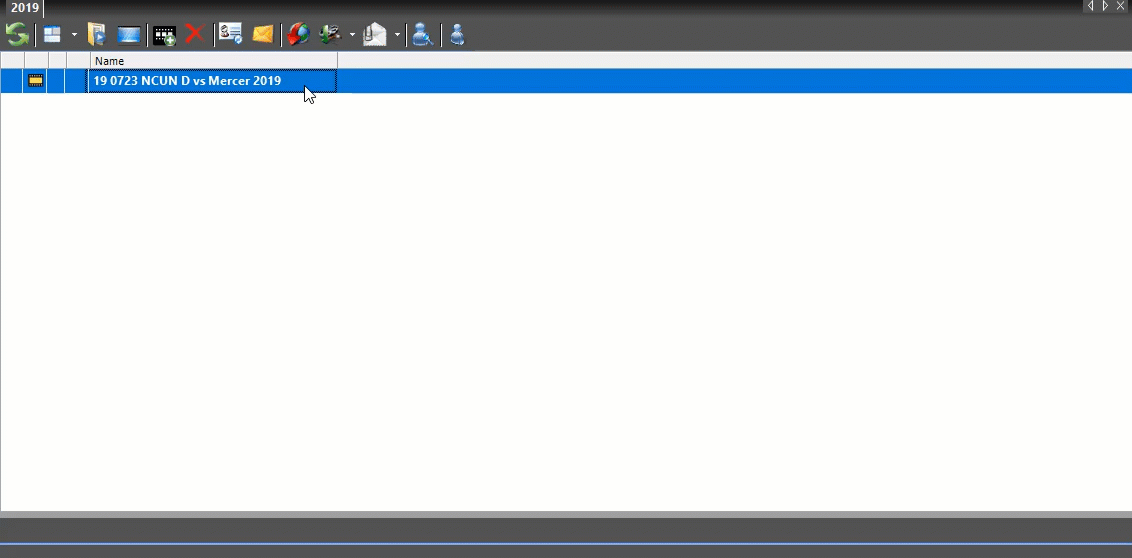 Game Plan Creation
Thunder administrators can create Game Plans which point to the Inbox network organizer folders. Creating Game Plans based on the Exchange folders will allow users to access opponent scout games as soon as they're pushed to Thundercloud.
We recommend one of the following Game Plan setups.
Create a gameplan at the conference level.

Set the GP Main Share folder to the conference folder.

Create a conference-wide Hot Folder.

Create a gameplan at the team level.

Set the GP Main Share folder to the team folder.

Create a team level Hot Folder.

Copy Master Edit(s) for SOB
If you want to avoid duplicating media or prefer another version of a game already in your system and want to ensure that all scouted versions of the game are receiving PFF play data updates, we've updated the Copy Master Edit(s) for SOB tool to maintain third-party play data updates for the new masters.
This option is only available on Master Edits that have been pushed from Catapult Exchange or resolved with Pro Football Focus data.
Right-click on the Master and choose Tools ➡️ Copy Master Edit(s) for SOB.
Copying the master edit with this option checked will:
Create a new Thunder master with new plays that maintain third-party data updates
Set Game Properties on the new master
Copy all existing playfield values currently available on the source master.
Flip the ODK values to their corresponding opposite value.
To use this option check the box to the left of Copy plays to maintain play data updates.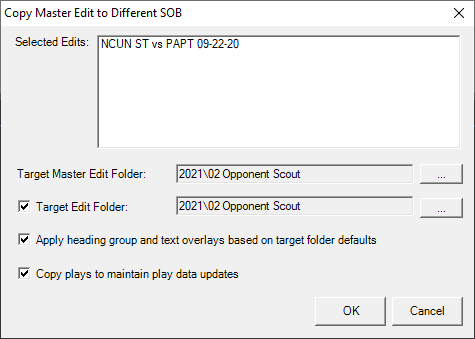 If a master hasn't been pushed from Exchange or resolved with PFF data then the option will be disabled and the user will receive a warning.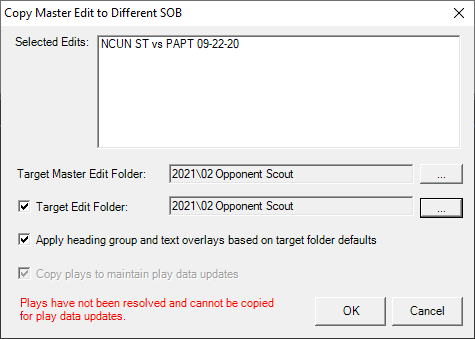 If both versions of a master (home and away scouted) exist in the Thunder database then users will be prevented from copying the plays.