Description:

If you would like to upload your content through the website, first navigate to the Exchange Homepage, and click the red upload button in the upper left hand corner of the screen.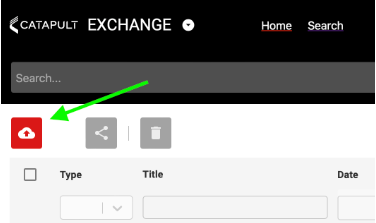 Then, either click on the "Drop Files Here" section, or Drag your files from you computer here.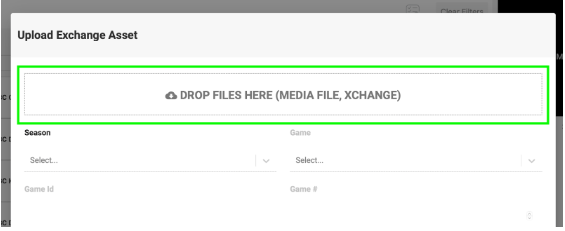 Please Note: Football users will be required to supply an accompanying xchange file. This file must have the same filename as your video file. For Hockey users, no xchange file is required.
Select the season and game that you'd like to upload your game for, and the Phase (or Period). The rest of the data will be filled automatically. Once you have made these selections, click the "Create" button in the lower right hand corner of the window.
This will close the window and a toast will appear indicating processing of your clip has begun. Do NOT close your browser window, as this will stop your upload.

There are a number of messages that will appear that will indicate the processing of your game upload. The final message that confirms your upload is complete should look like this:

Once that's done, you should confirm your upload is in the system by checking the Job Status page: