You can subscribe to exchange content that's uploaded by any team. Subscribing to content will automatically add your subscribed team's assets to your Console download queue. You can also configure notifications to alert you when subscribed content has been added to your download queue.
This article contains the following sections:
Subscribing to Team Content
You can subscribe or unsubscribe teams by tapping on the subscribe icon to the right of the conference or team name.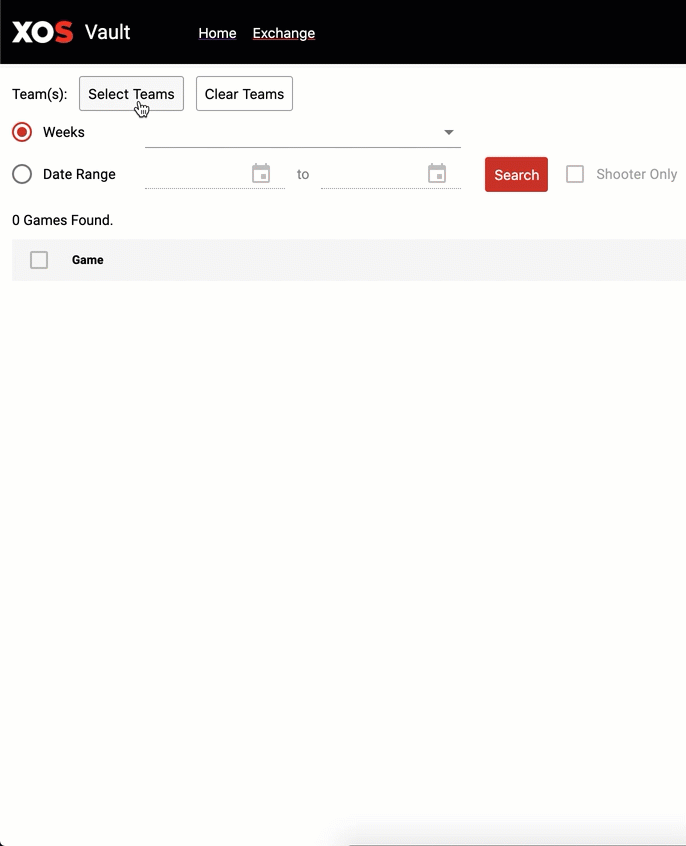 Configuring User Notifications
To add a user's email to the email notifications, click the Gear icon in the top right hand corner. Select Subscription Settings.

Enter the email you'd like to add and make sure you hit the + button to add it. From this UI, you can see what active subscriptions you have. You can unsubscribe by deselecting the subscribe icon, as well as turn notifications on or off per team.
Select which Game Parts (O, D, K, TV, Misc, etc) to subscribe to.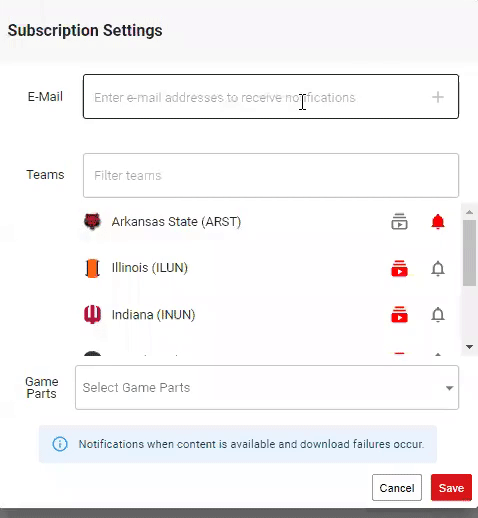 Managing Notifications
To enable notifications open the Select Teams menu - if subscriptions are enabled you'll have notification icon located to the right of the conference or team name. You can toggle notifications on and off by tapping on the icon.