Thunder Football version 23.2.0.15 is a client update addressing feedback related to the NFL Four Angle Exchange workflow.
Jump To ➡️
Thunder FB 23.2.0.15 Client Installer
New
We've updated the NFL Four Angle Exchange Workflow to allow users to select Scouted Backs or Non-Scouted Backs as their EZ preference in the GSIS Resolver and GSIS Auto-Resolver.

Updated NFL Four Angle Exchange Workflow Guide linked HERE.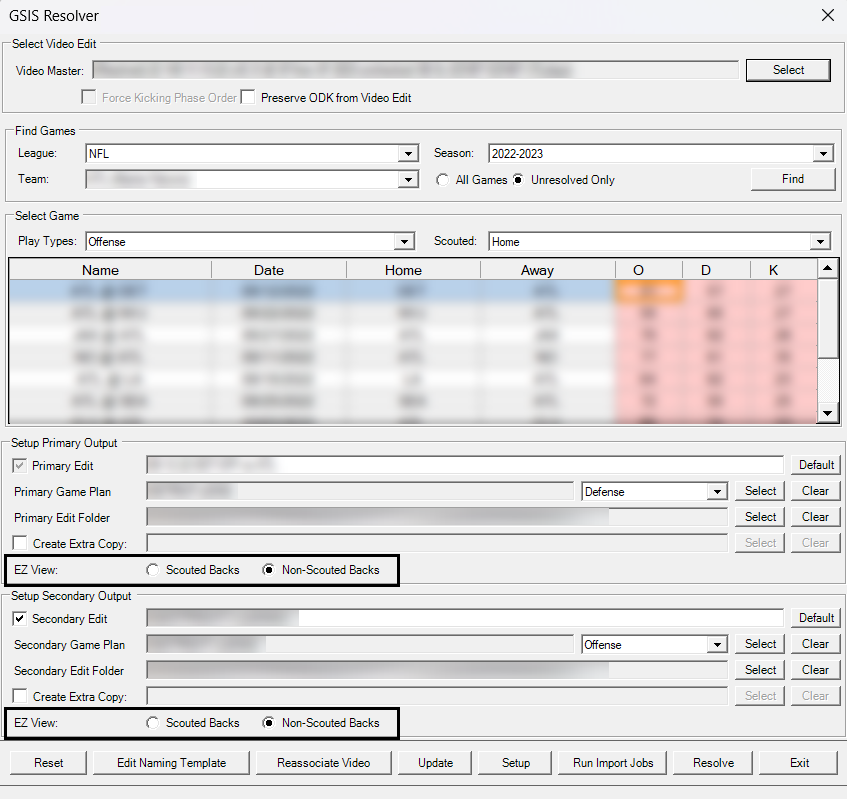 Bug Fixes
We've updated the GSIS Resolver and GSIS Auto-Resolver to allow teams to resolve masters with more than four angles and still convert the EZHBT and EZVBT to EZ and EZ2.

Note: In order for the conversion to take place, EZHBT and/or EZVBT need to be the third and fourth angle of the master.
Known Issues
On a Windows 11 Standalone Machine, the Client Transcode Queue Tool does not populate, but the assets are successfully pushed.

Users can view the queue via the Catapult Thunder Queue Tool on the Desktop.

If a machine does not have an audio device connected and Audio Playback Disabled is enabled, video playback does not function. The workaround is to plug in a headset/connect any audio device or disable Audio Playback Disabled.
If users select "Include Audio" for Tentacle Time Code AVCHD Import, audio will bleed through from the right channel into the source media in Thunder. More info on Tentacle Time Code.
We have seen longer import times for AVCHD Content (in Travel Mode and Connected to Server) due to anti-virus scanning.

More information on resolving this issue via the Restricted User Tool can be found here.

The Hotkey "Ctrl + Shift + 0" is a default Windows Hotkey so Color Tag #20 does not function properly.
Imported JVC Media is off by several frames.
Support Details
Minimum Server Version
Components Updated
Supported Database and Asset Management Server Operating System
Microsoft Windows Server 2019

SQL Server 2019
Supported Client Operating Systems
Windows 11 Professional Version 22H2
Windows 10 Professional Version 22H2
Supported Versions of Microsoft Office
Office 2019 – 32 bit
Office 365 - 32 bit
Office 2016 – 32 bit