Overview
Synchronized and accurate time code data is a crucial component of the future of Catapult American Football video. Having synchronized time code across video angles will allow American Football coaches new features and workflows; which include:
Synchronized multi-angle video playback

Catapult Wearable data integration

Automatic media intercutting

Third-party data alignment
Thunder 22 introduces support to synchronize time code across your AVCHD cameras and recording devices by using the Tentacle Sync E device. Users will want to connect a Tentacle device to every AVCHD camera or recording device used for Thunder import.
Connect your Tentacle Devices
Turn the device on by pushing the On/Off button and holding it for 2-3 seconds. Release when the LED turns red.

Ensure that Bluetooth is enabled and open the Tentacle Setup app.

Add each Tentacle device through the app interface.
Synchronize your Tentacle Devices
Once each device has been added, select a single device and update its settings.

Output Volume: Auto

Frame Rate: 29.97 FPS

Auto Power Off Time: 12h

User Bits: Default settings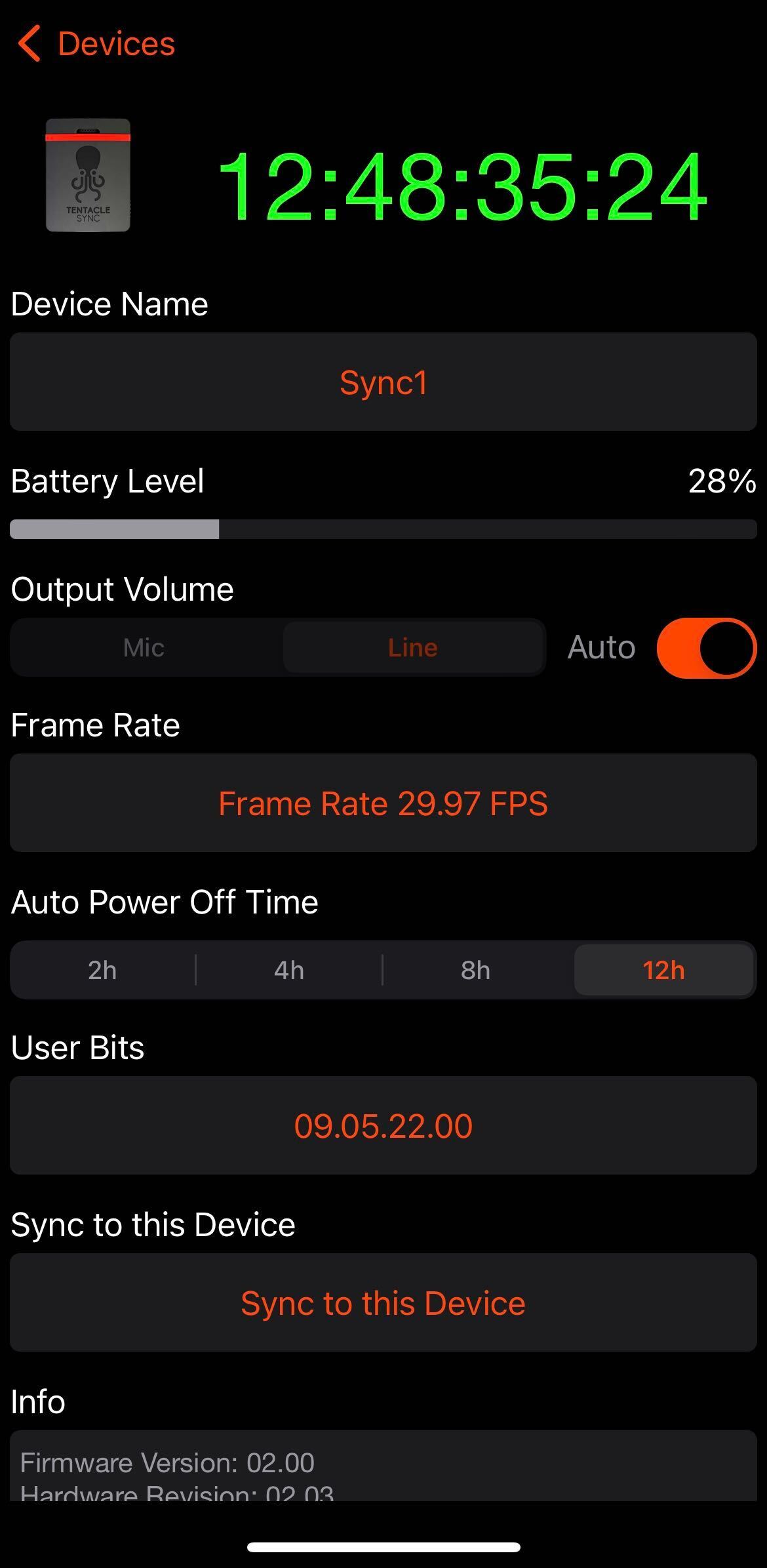 Tap Sync to this Device, then Sync All.

Each connected device will synchronize its time with the mobile device.

Connect each Tentacle device to its respective AVCHD camera or AVCHD recording device.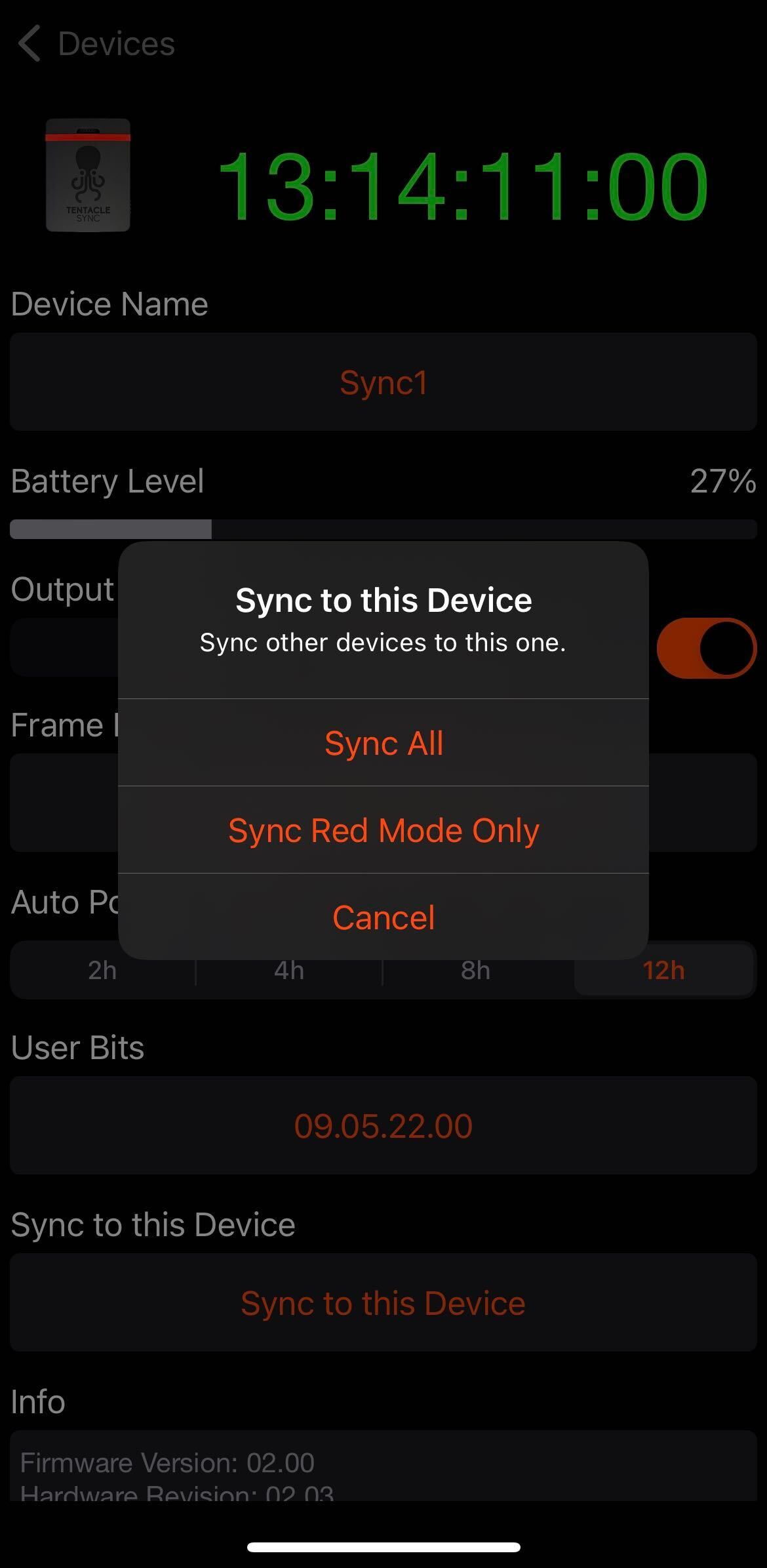 Thunder Workflow
The Thunder AVCHD Import workflow uses the time code data provided by the Tentacle devices. The update to support the Tentacle time code does not require modification to existing AVCHD import workflows. Users do NOT need to set a Camera Profile as part of this workflow.
Tentacle Best Practices
Users should synchronize all Tentacle devices to the same device to ensure UTC accuracy across all AVCHD cameras or AVCHD recording devices.

Users should synchronize Tentacle devices daily.

Users should charge the Tentacle devices after each use.

Test the workflow prior to your first live filming session to ensure that the time code is captured.

Download the Tentacle Timebar application on the same device you've synced your devices.

Record the Tentacle Timebar app through your AVCHD camera or recording device with the Tentacle connected.

Import the AVCHD media into Thunder and verify the time code matches the video displayed in the Marking Tool.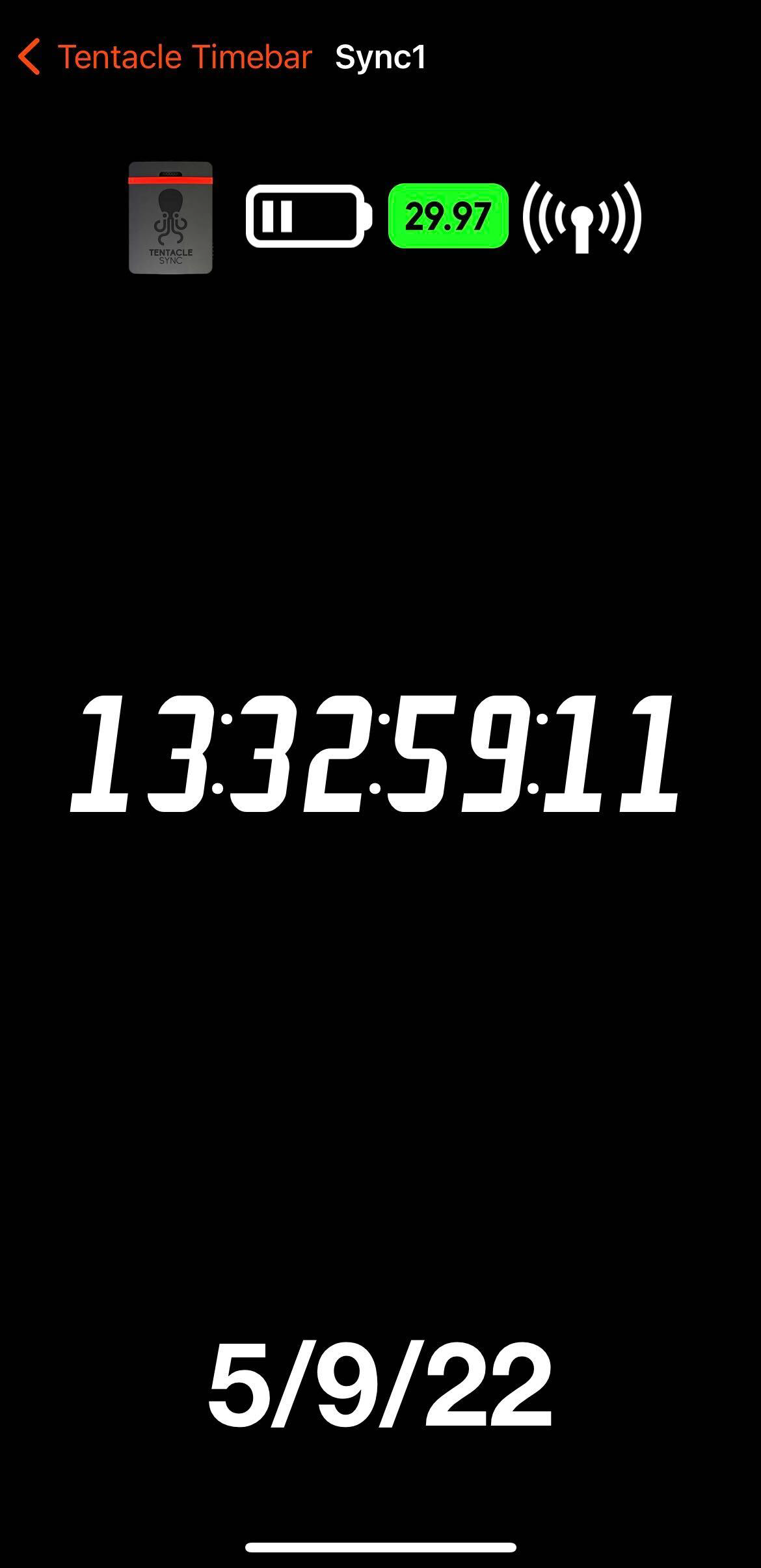 Helpful Links
Download the Tentacle Mobile Applications
Tentacle User Guides