Upgrading to Windows Server 2019 with ISO
Note: This document outlines the steps needed to upgrade Microsoft Windows Server to version 2019 Standard x64 with Desktop Experience. Customers are responsible for providing and implementing a valid Microsoft Windows Server 2019 Standard license key which accommodates any hardware they wish to upgrade to Microsoft Server 2019 Standard.
** Perform database backups and save off to any partition other than the OS. Uninstall all Catapult Thunder related software prior to starting this upgrade**
Download the Windows Server 2019 Standard ISO to the desktop of your server.
Right click on the ISO file and select Mount
Once the ISO is mounted, run the setup.exe within the extracted folder.

During installation, select to download updates, drivers and optional features and select next. Input a Microsoft Windows Server 2019 Standard Product Key if prompted.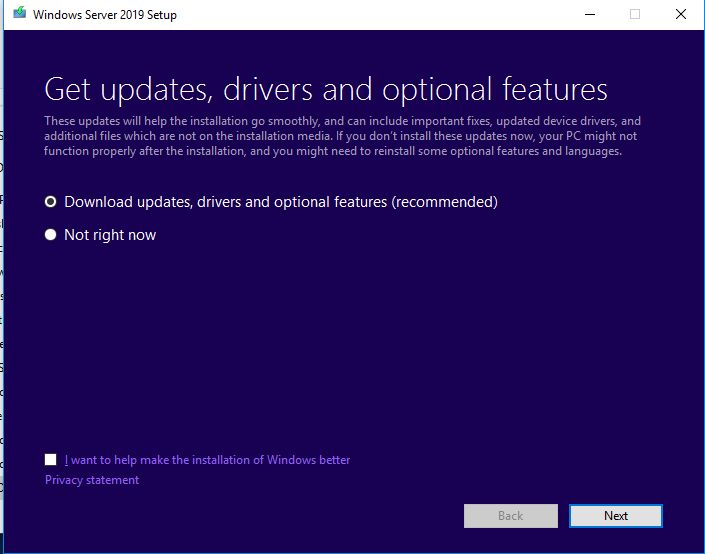 When prompted to select image, select Windows Server 2019 Standard (Desktop Experience).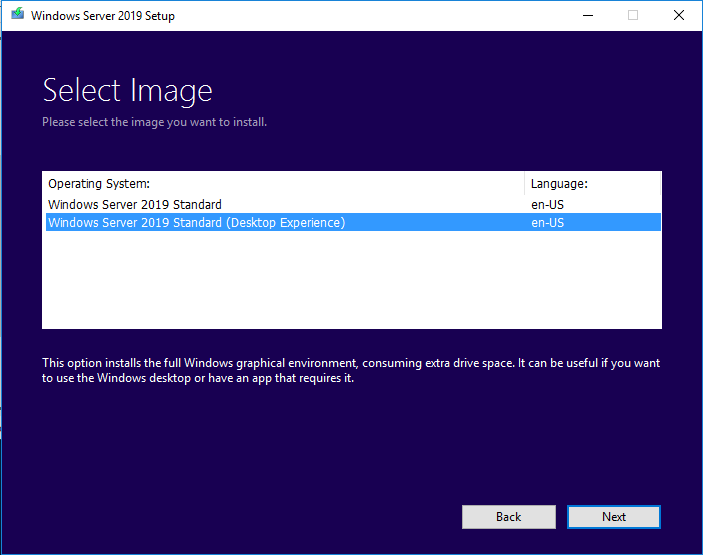 Accept the Applicable notices and license terms.

Select to Keep personal files and apps and select next.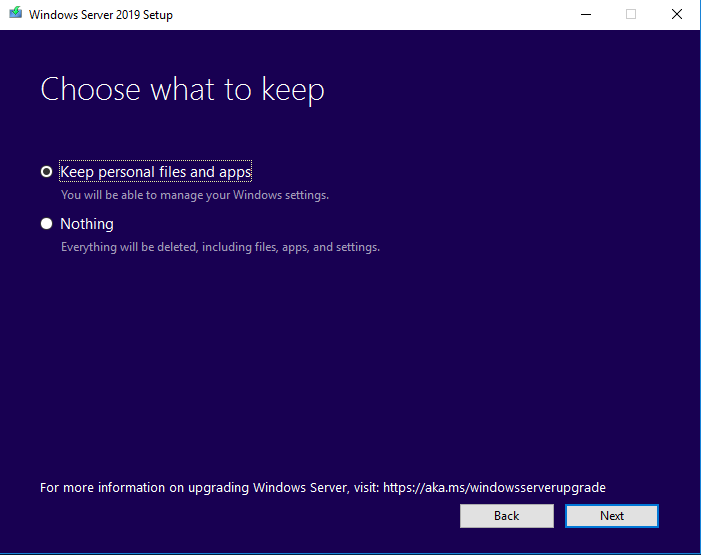 Confirm your selections are accurate and select Install.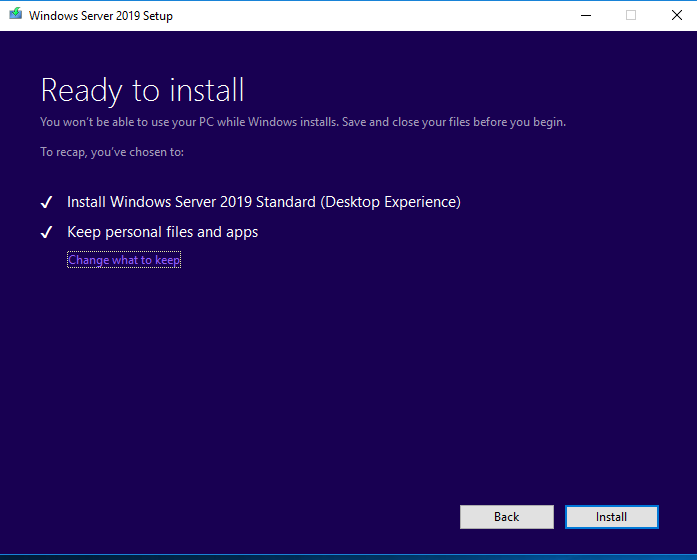 The upgrade process should take 1-2 hours to complete. It is possible the process could take longer. Your server will reboot multiple times throughout the process. Once complete, confirm the system has updated successfully.