XOS Saving An Image using Macrium Reflect V1.0
Load Macrium Reflect as you normally would (refer to the

XOS Imaging using Macrium Reflect

document for these steps).

Macrium Reflect defaults to the Restore tab. In order to save an image,

select

the

Backup

tab

instead.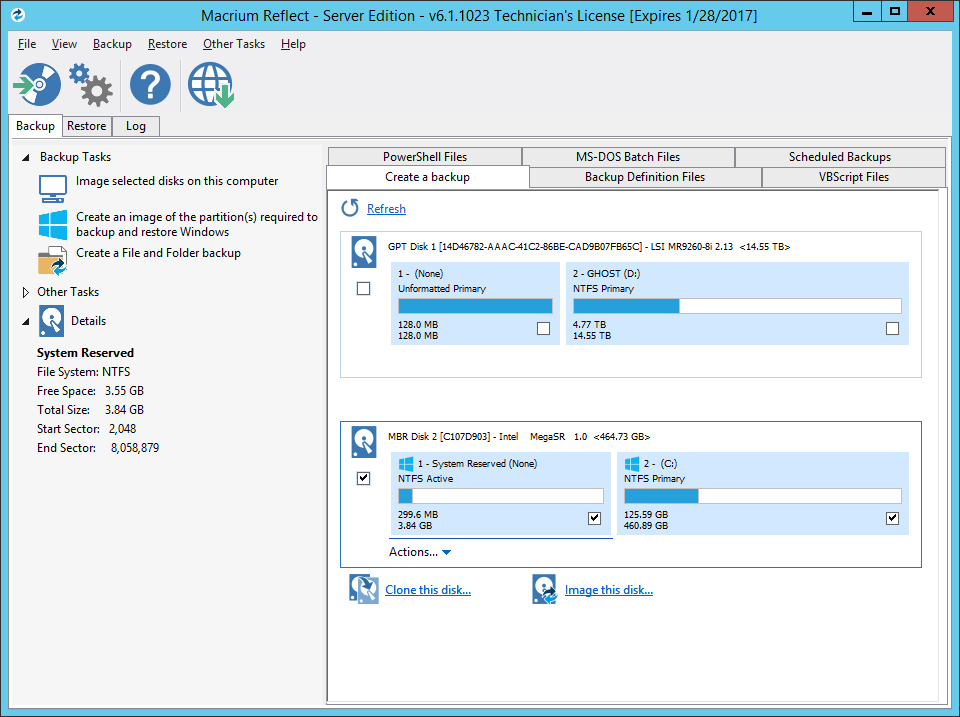 Figure 1
There might be more than one disk to select here depending on the type of system. If two disks are shown, place a checkmark next to the disk that is being saved and uncheck the one that is not.

Click on

Image This Disk

.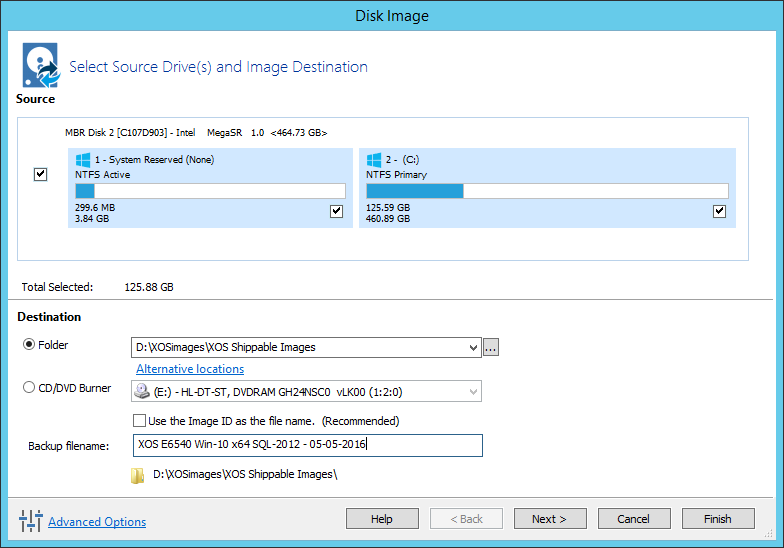 Figure 2
In the

Folder

dropdown box, select the folder where you want to save the image to (internal or external hard drive, flash drive, network share).

Uncheck "use the image ID as the file name" as this won't be easy to remember.

The

Backup filename

text box is where you will write out the name of the file.

For example, you could name it: "XOS E6540 Win-10 x64 SQL-2012 - 05-05-2016"
Click

Next

and then click

Finish

.