Thunder Football version 21.4.1.1 is a client and optional server update for customers who've already upgraded their server to version 21.2.0.9. This release includes improvements for the Exchange to Thunder workflow and addresses a variety of bugs. Please see the release details below.
Jump To ➡️
THUNDER FB 21.4.1.1 CLIENT AND SERVER INSTALLER
Updates
We've updated the

Update

data workflow within the PFF Resolver to automatically link NCAA Exchange and PFF IDs when updating against a date range.

We've updated the Empty Deleted Items workflow to remove deleted masters from the database without waiting for overnight maintenance plans to run.

The update allows users to quickly re-push the game from Exchange to Thunder.

It also easily removes games that have been resolved with third-party data multiple times.

We've updated the New Organizer user interface used to create Portable Organizers.
Bug Fixes
We've fixed an issue that caused the Cloud Game Plan Manager to error due to duplicate asset IDs in different folders.

We've resolved an issue that caused downloading cloud media to the server to fail.

We've resolved an issue that caused Export to iPad to fail on Dell Precision 7550s.

We've corrected an issue that caused the 'Previous Calculated Field' calculation errors.

We fixed a compatibility issue that caused Thunder to crash when creating a New Organizer.

We corrected a Thunder crash that occurred when users moved plays within a playlist.
Known Issues
Users will receive an unhandled exception when using the mini-thumbnail preview in the Marking Tool when enabled by VPN Priority.

The last GOP from the previous view will be displayed when playing back media through Thundercloud.
New Organizer Dialog
After selecting the New Organizer option, the following dialog will appear: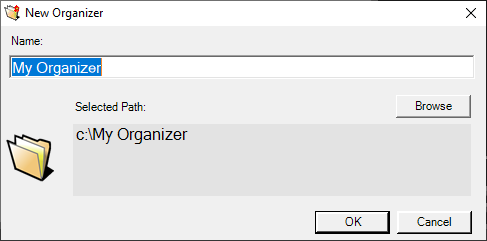 If the user selects 'Browse,' the following pop-up will appear, and the user will be able to browse for or create a new folder: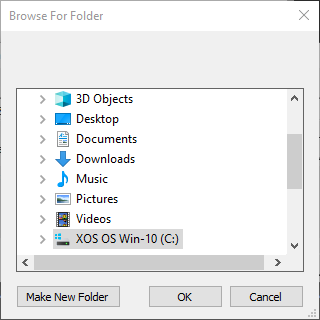 Support Details
Minimum Server Version
Components Updated
Server, Client, Media Service
Supported Database and Asset Management Server Operating System
Microsoft Windows Server 2016
SQL Server 2012 SP4
Supported Client Operating Systems
Windows 10 Professional Version 21H1

Windows 10 Professional Version 20H2
Supported Versions of Microsoft Office
Office 2019 – 32 bit
Office 365 - 32 bit
Office 2016 – 32 bit