Description:

Exporting and Importing Exchange Agent Settings.
This workflow will allow you to import replication settings on a freshly installed machine without having to type the credentials in manually.
Steps:
1. locate a client machine that already has connection to the database server.
2. Find exchange agent in the task bar, right click on exchange agent and select the options tab.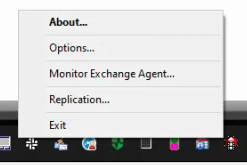 3. Next you will need to select the replication tab, this is where the replication settings are stored.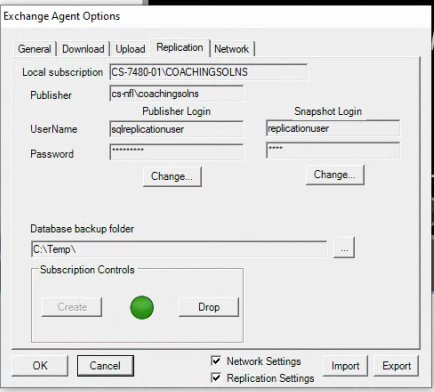 4. At the bottom of the Replication tab you will see the Replication Settings check box, check the box and select export.

5. Once you hit export a Save As window will pop up and you will need to select a destination to save the Replication Settings to. We recommend saving the Replication Settings to a network share drive location or an external drive, this way it will be easy to access the file from a different machine.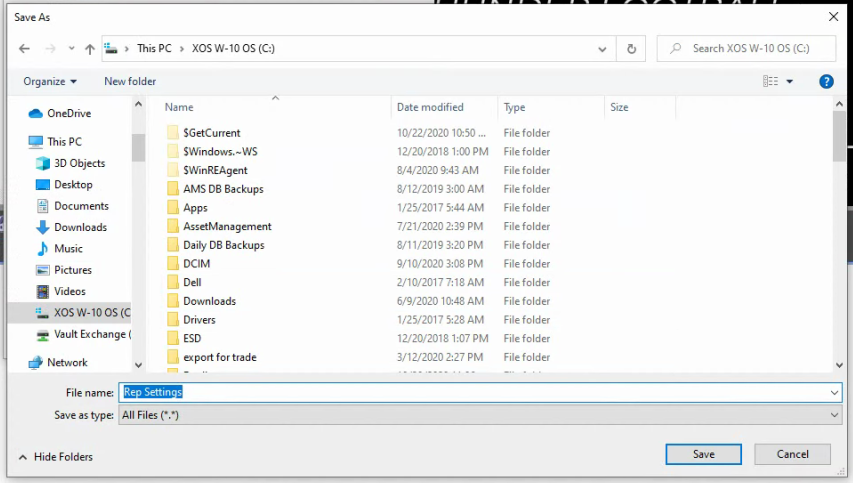 6. Once you have saved the Replication Settings to a location go to the computer that needs the Replication information.
7. Right click on Exchange Agent in the task bar and select options.
8. Select the Replication tab.
9. In the bottom of the replication tab check the box next to Replication settings and then hit import.

10. File explorer will appear and it will prompt you to select a Replications Settings file, find the file from the location you saved it to and hit open.

11. Once the Replication Settings populate into Exchange Agent, click ok to save the credential information. This will close Exchange Agent.
12. Relaunch Exchange Agent, right click on Options, select Replication and then create a Subscription.