Game exchange files are uploaded through the Game Exchange Upload folder on your desktop. This folder supports the upload of any type of files but is designated for game assets. Files that download include an Interop compliant .xchange file requires users to manually fix data.
To start the upload process, add files to the Exchange Hot Folder.
Note: A .xchange file must accompany a .mp4 file in order for play marks to be included.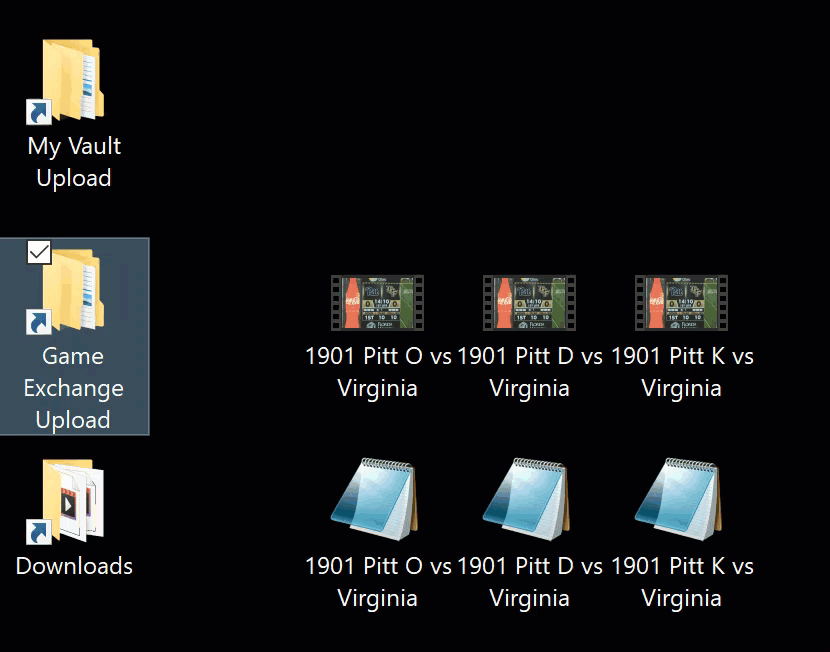 Files placed in the upload folder will prompt a menu that will allow you to select the Game you are uploading from the list of Games your team has participated in. If the Console can not determine the ODK value based on the file name you will be prompted to assign prior to upload.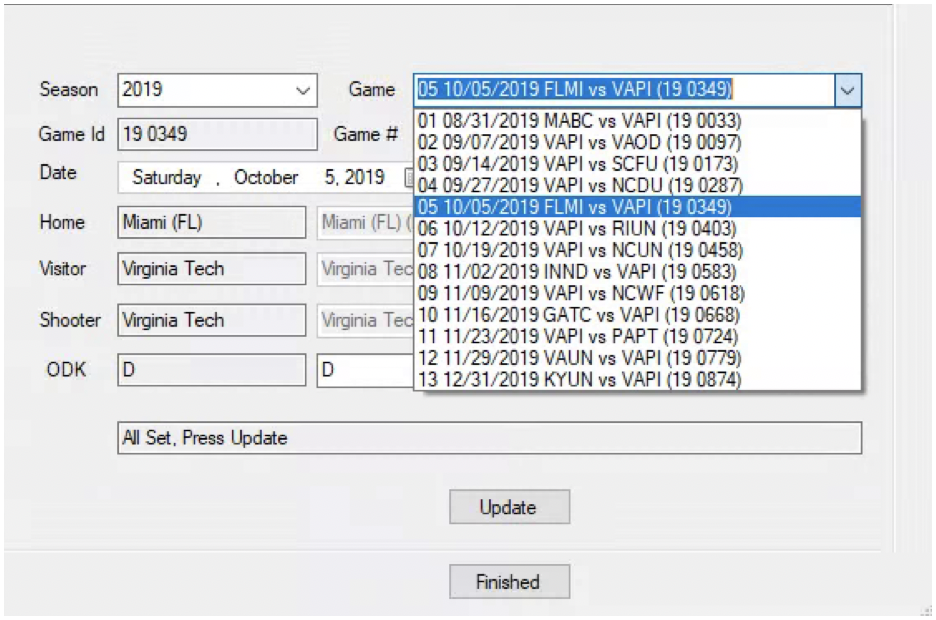 Once the file is uploaded the game will be assigned with all required game properties including:
Co-Op GameID
Home Team Code
Away Team Code
Shooter Team Code
Game Part (O, D, K, TV, etc)
Game Date
PlayIDs