The AVMATRIX is a network capture device that replaces the Black Magic H.264 capture device.
Table of Contents
Configuration and Set Up
1. In "Main Stream Settings" disable every protocol with the exception of RTSP:






2. For the "RTSP" protocol, make sure "RTSP TCP:" is set to TCP

3. The "Main Parameter" settings should be set as the below:
"Stream Protocol": H.264

"Keyframe Interval": 15

"Encode Resolution": 1280x720

"Bitrate"

For SDI: 5500

For HMDI: 2750

"Encoding Frame Rate": 60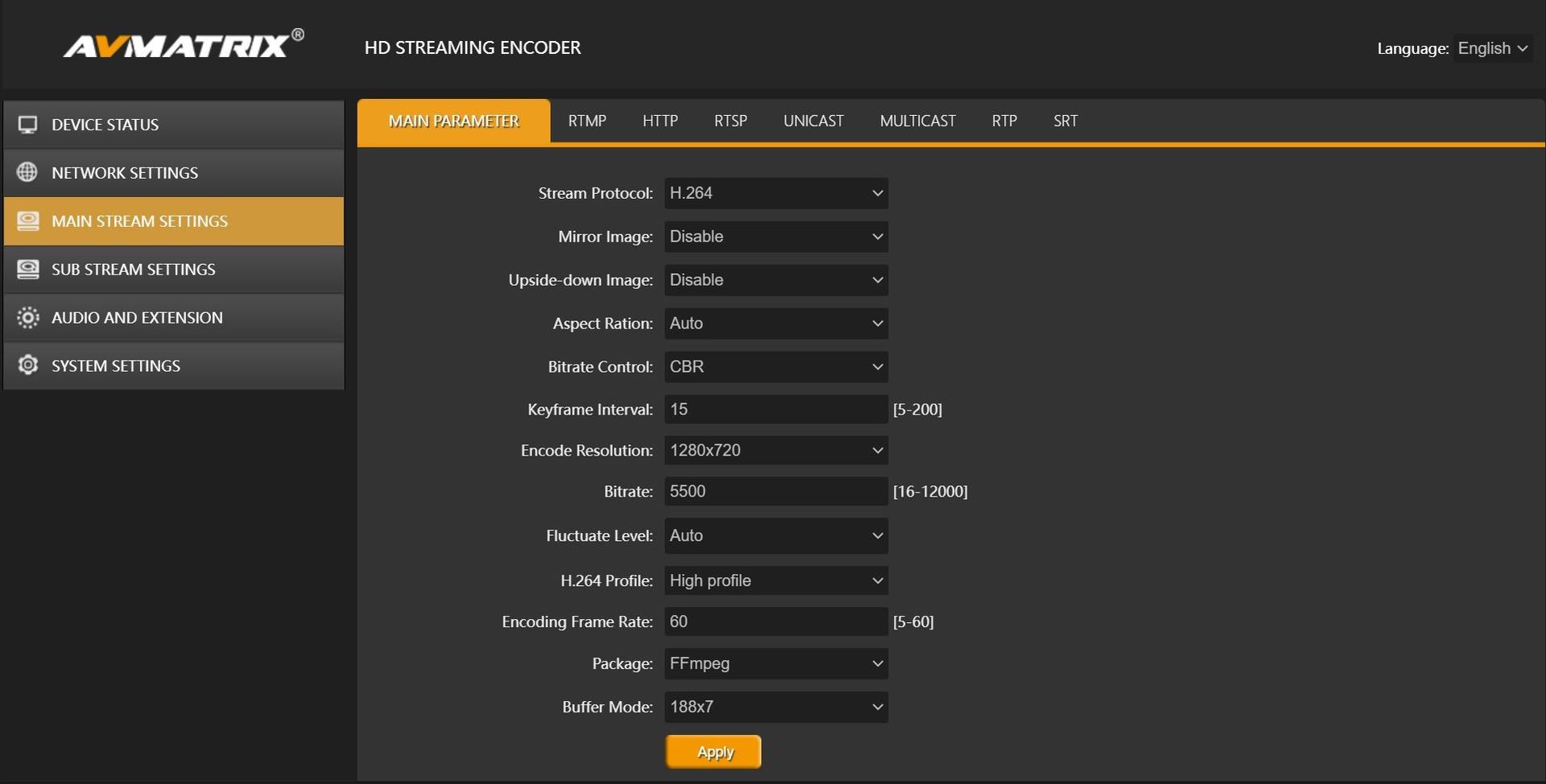 4. For "Audio and Extension - Audio Settings" ensure the following settings are set as below:
"Audio Encode Mode": AAC

"RTSP Audio Encode": AAC

5. If all of the settings are configured correctly, the "Device Status - Main Stream" should reflect the below:
Note: The "Video Resolution:" is what the Avmatrix detects as the raster of the video signal plugged into the video input connector, it will convert it to 1280x720 when it is encoded.
6. Repeat the steps above for each device.