Situation:
User wants to use Q-Stats in the Windows Universal App like they do in Thunder.
Solution:
Step 1:
Navigate to the three line menu option in the upper right of the Windows Universal App. This will bring up a menu with multiple options.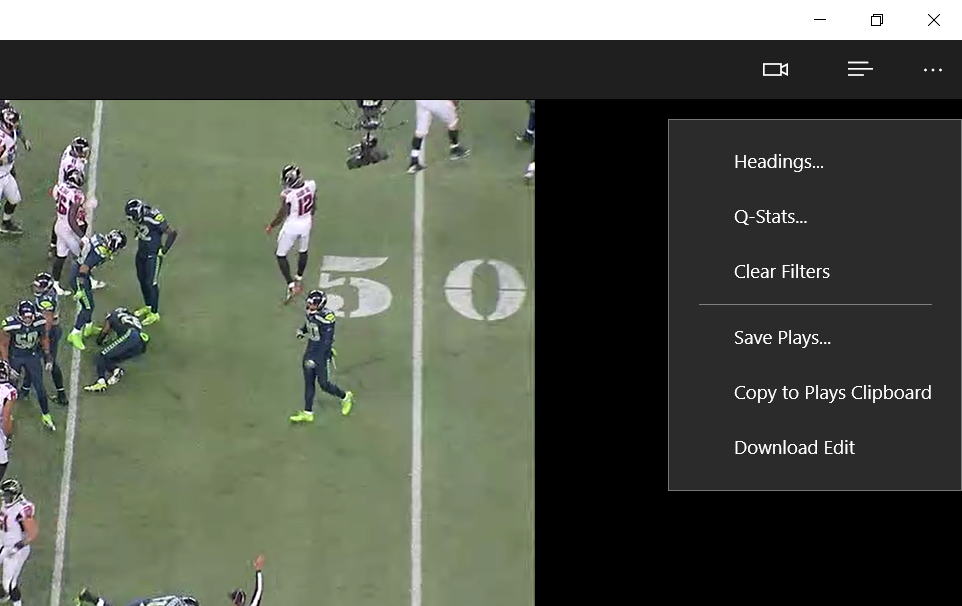 Step 2: Select "Q-Stats" from the options. This will bring up a menu with headings options from the edit.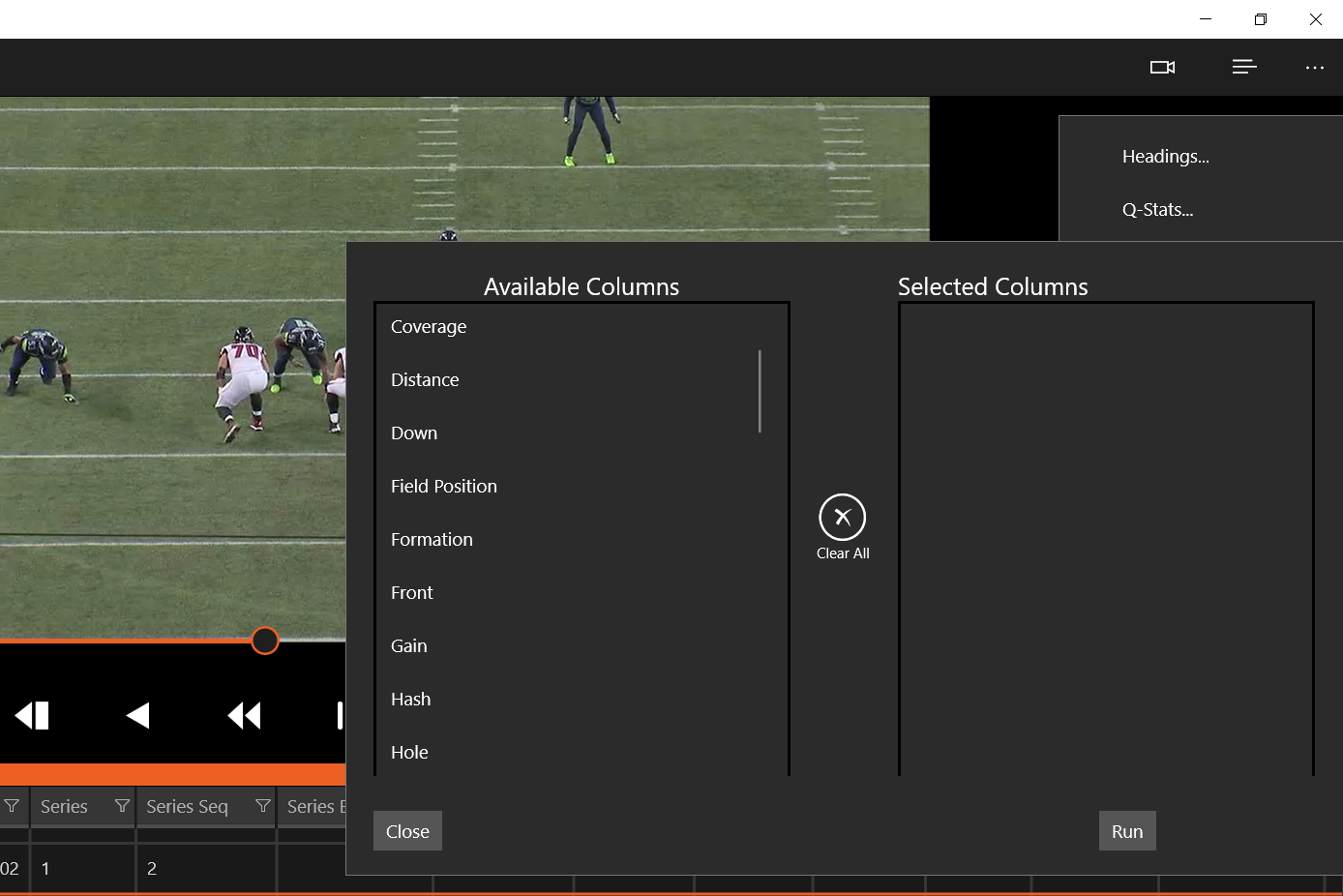 Step 3:
Double click on the Columns you want to Q-Stat. When you are finished selecting columns, click on the "Run" option.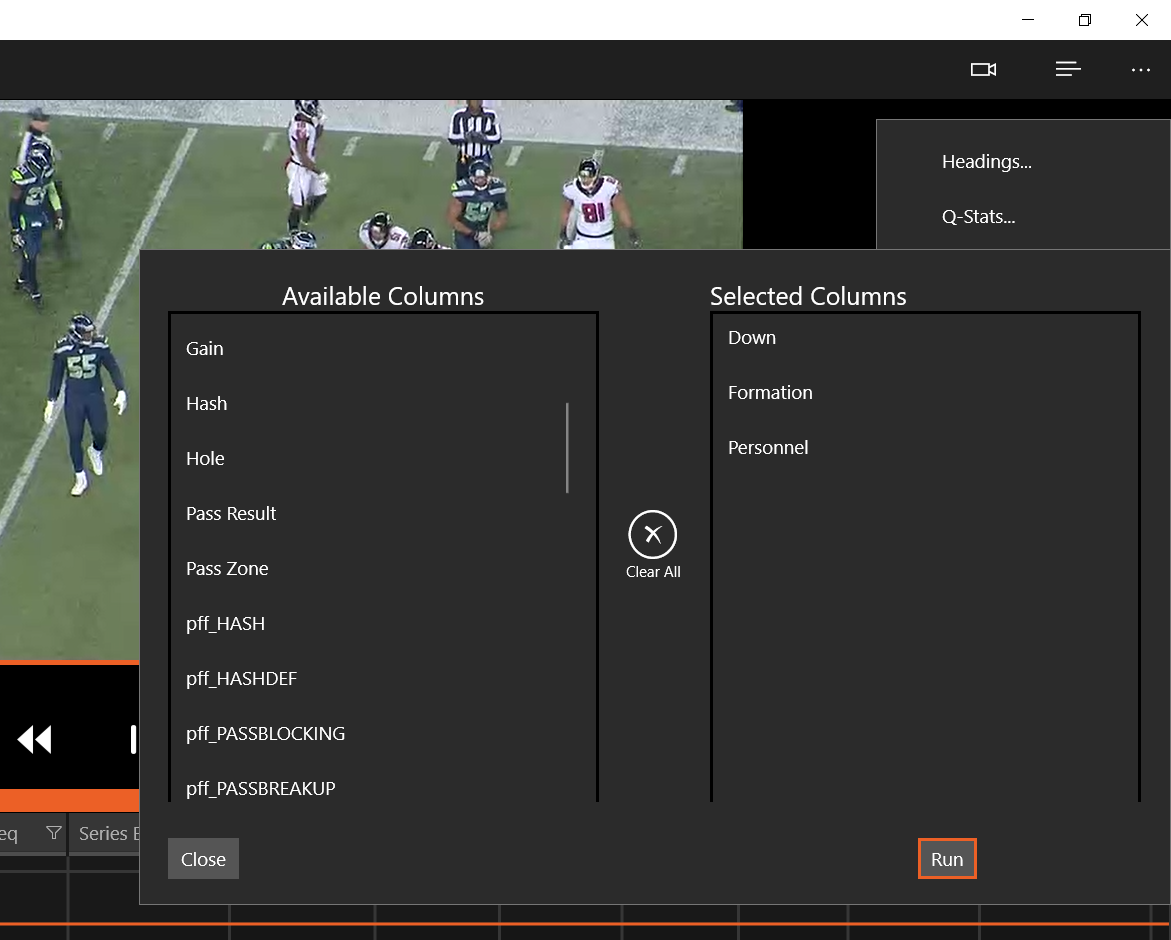 Step 4:
Select which plays you want to navigate to by clicking on the Options you have in the Q-Stat window.