Situation:
User wants to change which Views they see in Thunder Cloud, or is not seeing all Views that they would normally see in Thunder.
Solution (Windows Universal App):
Step 1:
For the Windows Universal App, select the camera icon in the upper right of Thunder Cloud, and click on the "Views" option in the dropdown.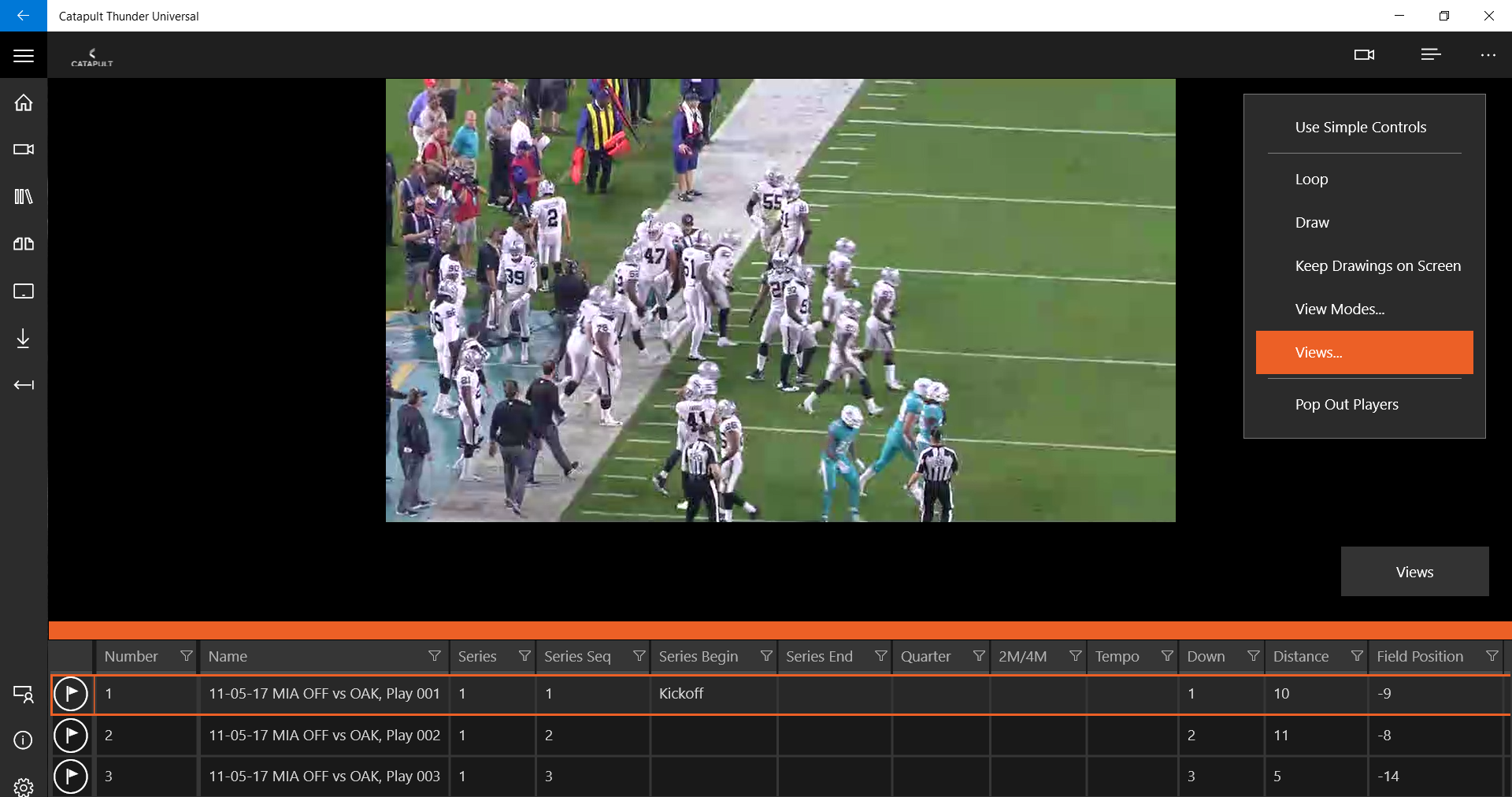 Step 2:
Your "Views" options from Thunder will populate in this menu. Choose which View sequence you want to use on ThunderCloud.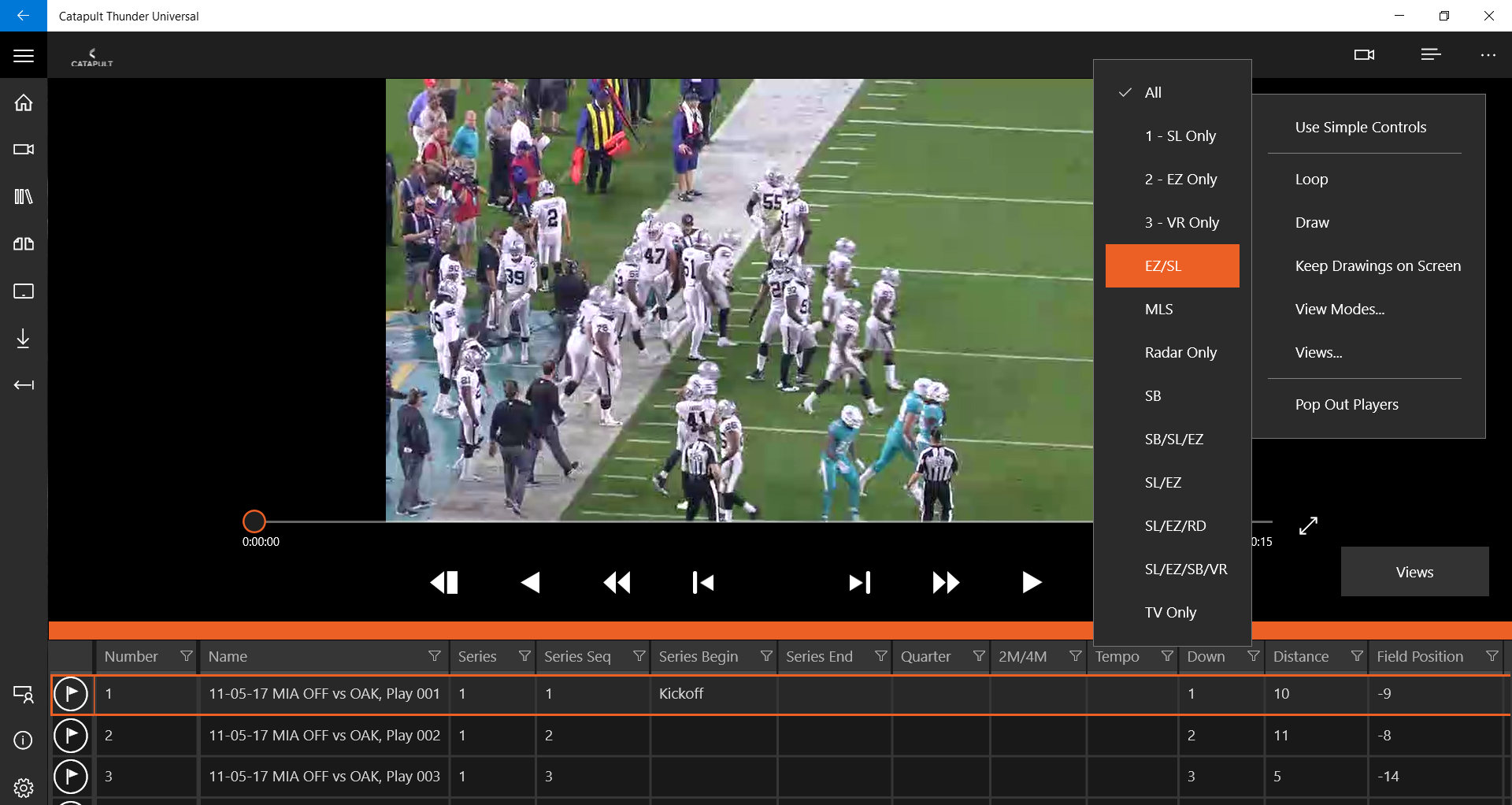 Solution (iOS Mobile):
Step 1: For iOS Mobile. with an edit open, hold your finger down on the "Name" header above the playlist. This will prompt a Headings Menu with multiple options.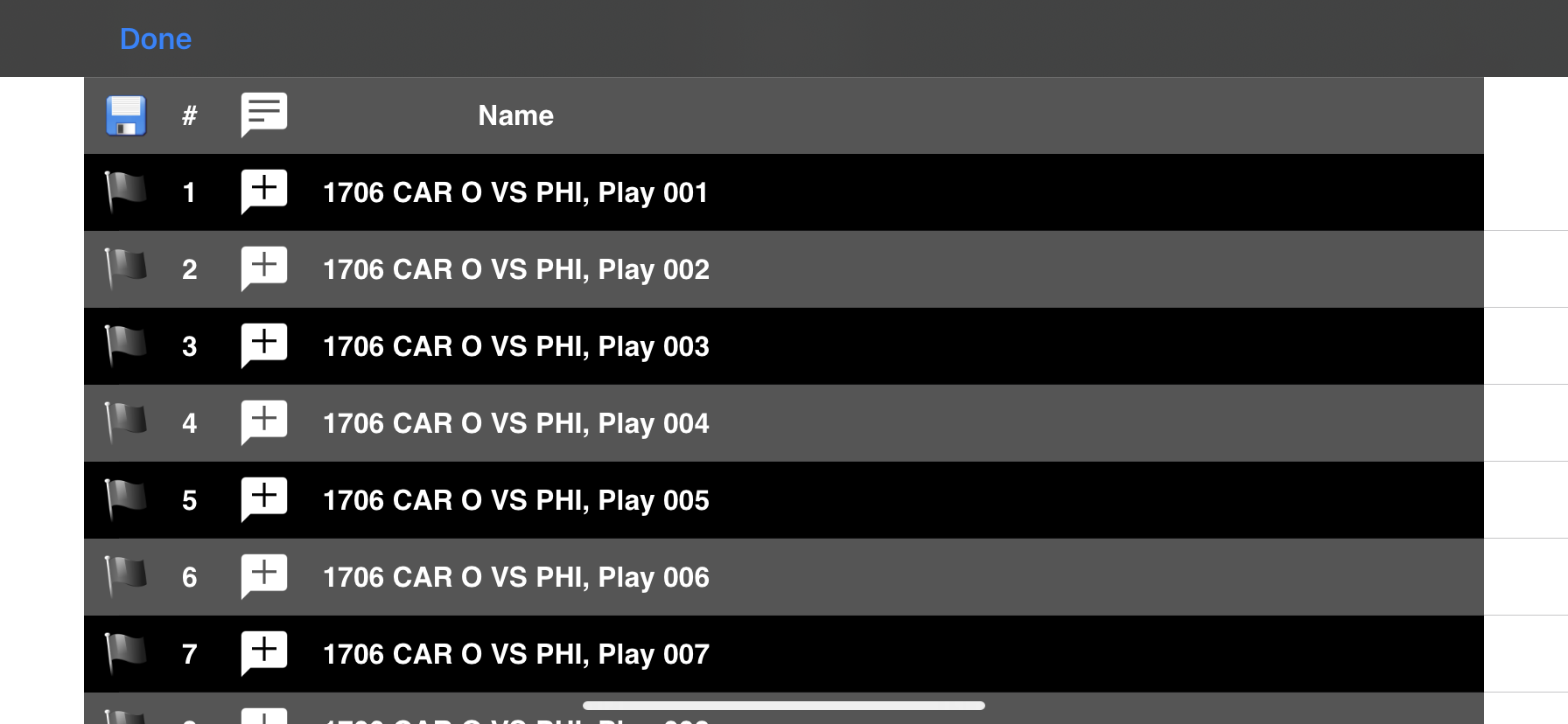 Step 2: Select "Choose View Sequence" from the options. This will open a menu with your View sequences from Thunder for you to choose from.