PLAYBOOK PUBLISHER NEW FEATURES
The next release of Playbook Publisher is going to include two features which are functional, and one feature which is latent.
New Functional Feature:
1. Auto UnPublish
This feature allows users to set a date for playbooks to be Auto Unpublished on the date specified.
Once a playbook is published, the Auto Unpublish button will become visible. Click the Auto Unpublish button.

Select a date and click Schedule Auto Unpublish

Note: the Auto Unpublish date is display in red at the bottom of the playbook, next to the playbook name.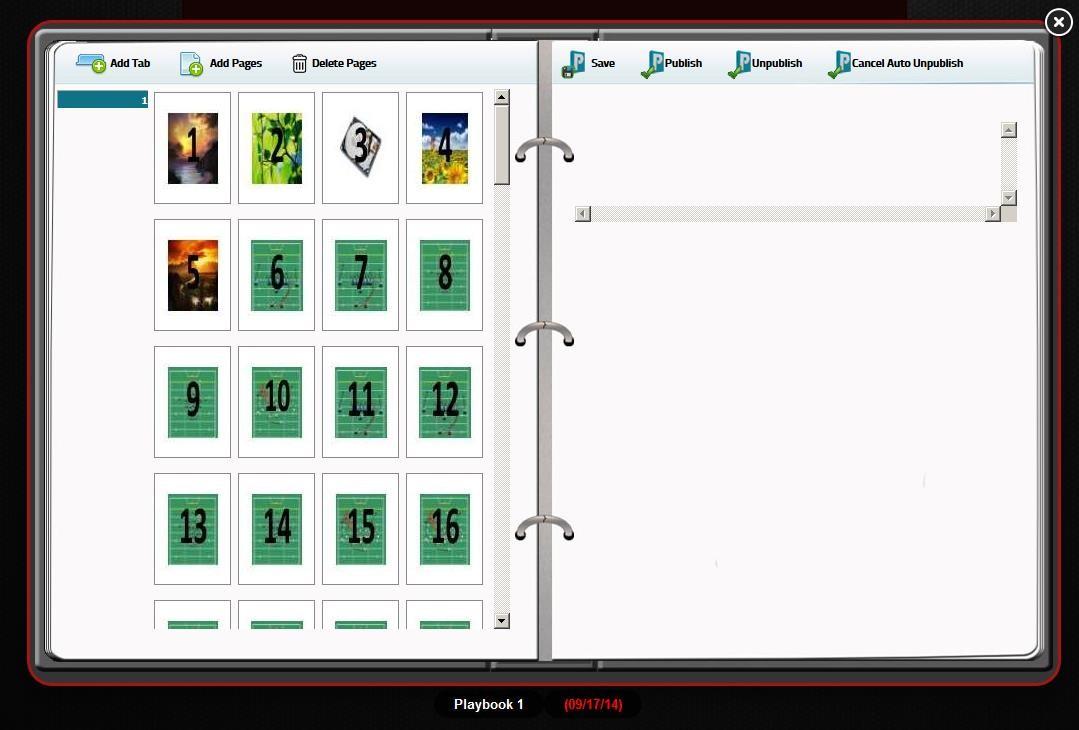 New Latent Features
Latent features are those thate are visible in Playbook Publisher but not are available on the iPad App.
1. Change Icon:
This feature allows users to assign an icon to a Folder or Playbook in Playbook Publisher that will be visible on the iPad App. Note that this is available in Playbook Publisher but the iPad App will not yet reflect the custom icons.
To assign a logo or icon to a Playbook or Folder:
Right-click a folder or playbook and select "Change icon"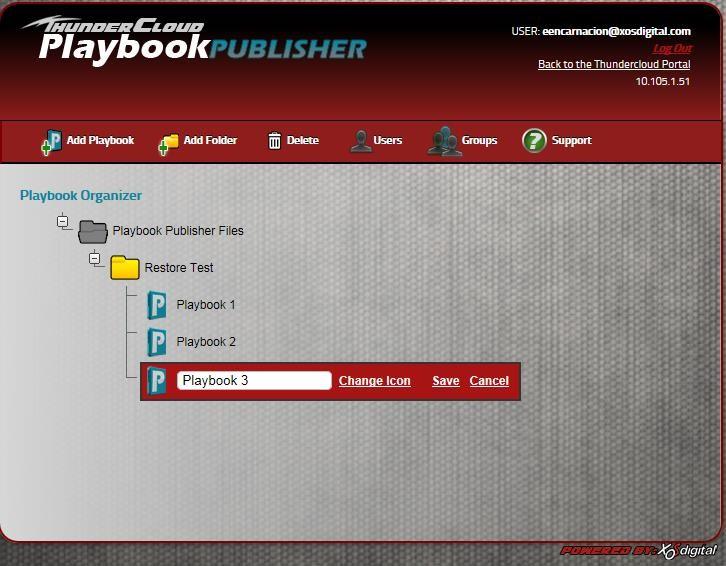 Click the "SELECT FILE" button and browse for a graphic file (.jpg, .gif, or .png,)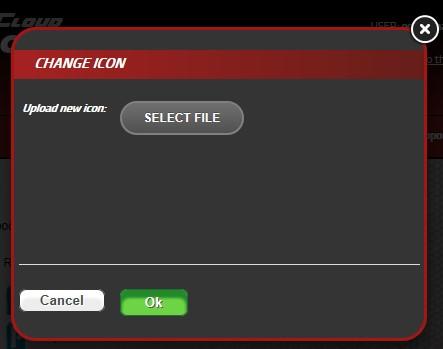 Note: files up to 2MB in size are supported as icons. If a file larger than 2MB is selected, a warning will be presented.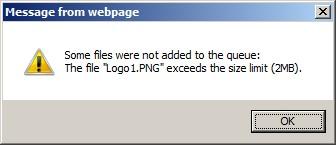 Click Save (the folder will collapse as part of the save process).
Note: you will not see the uploaded icon until the Save button is clicked.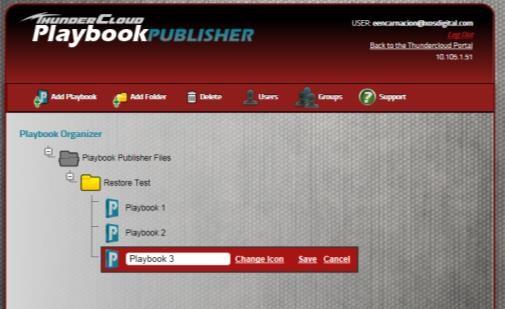 To remove an icon, right-click the folder or playbook and select "Remove icon."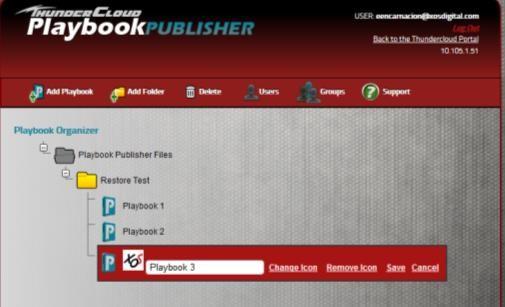 2. Set Expiration Date for Surged Edits
This feature allows users to Surge edits to iPads so that they are downloaded locally even when if the user is not logged into the App. The interface for this feature will be visible in Plabyook Publisher, however, the iPad App will not yet have this functionality.
When publishing Playbooks, the followign two options will be visible above the "Cancel" and "Publish" buttons:
Please ignore these options. Even if either of these of options are clicked, the current release of the iPad App will ignore them.