ThunderCloud iOS version 22.2.1 includes a feature update and multiple bug and crash fixes.
Jump To ➡️
Updates
We've added support to display Headings Groups in the "Reorder Edit Playlist" view.
Bug Fixes
We've resolved an issue that caused display issues with the header in full screen mode.
We've fixed an issue that caused the Bolt Remote to not function properly after Fast Forwarding.
We've resolved an issue that caused Imported Edits to not load if the user opened the edit from that section more than once.

We've resolved multiple UI issues throughout the application.

We've resolved multiple crashes throughout the application including a Playbook crash that occurs while loading Playbooks.
Display Headings in Reorder Edit Playlist View
If a user is working in a MyFolder and applies a heading group, the heading group will now be displayed in the Reorder Edit Playlist view.
The user will apply a heading group.
The user will hold the Save Icon and select "Reorder Edit Playlist". In the below example, the PFF headings group is applied.

Notice the headings group selected (PFF in this example) is displayed within this view.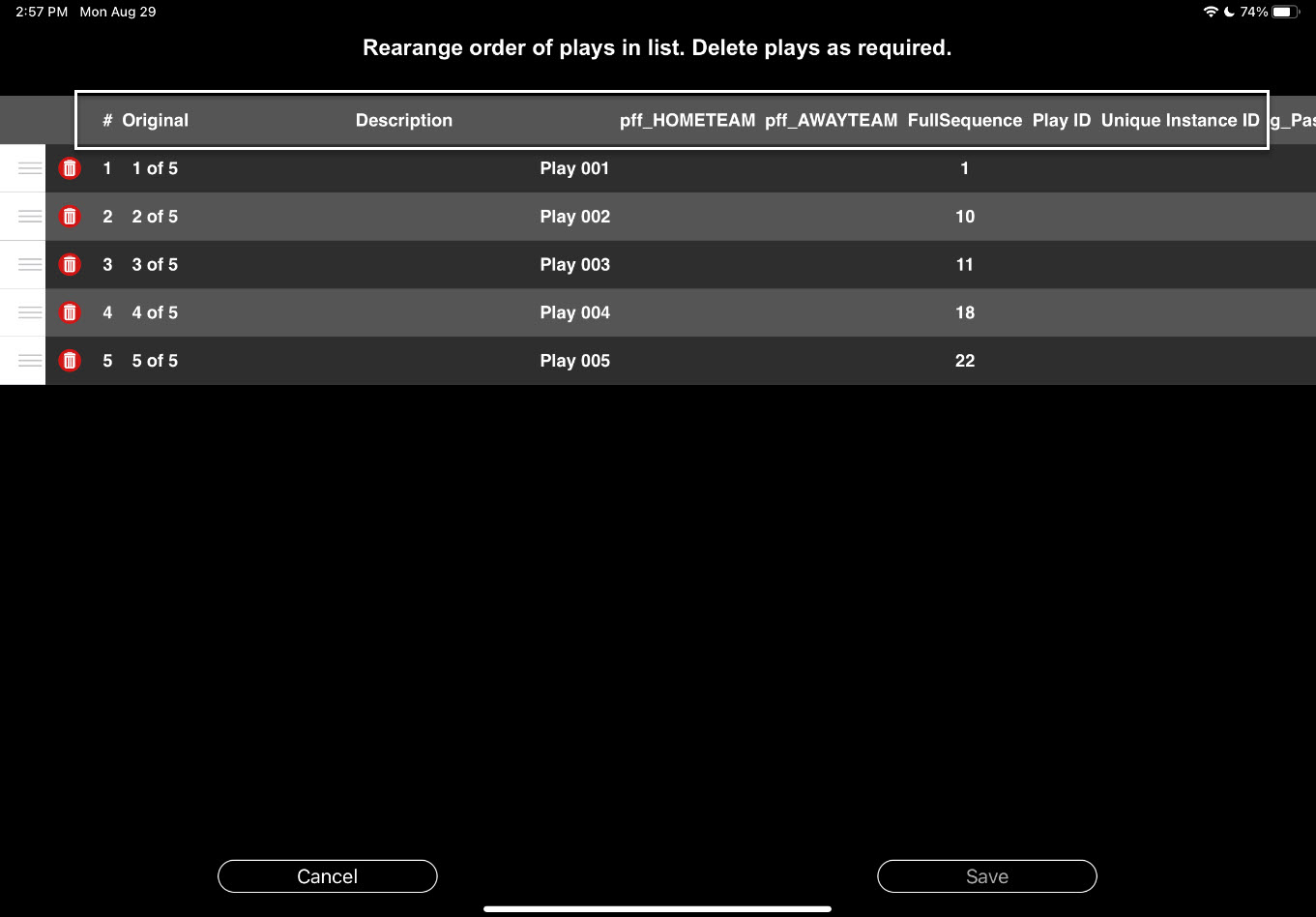 If the user would like to see a different headings group, they should Cancel out of the Reorder View, apply a new heading group, and restart the workflow.
Known Issues
Users with a large number of items in the iOS Photos app may experience long load times when accessing the Downloads section.
Supported Operating Systems
App Certificate Expiration: May 26, 2023