Follow these steps if you are unable to access a camera and see no network and/or power light activity on the back of the camera. This will determine if it's a network or hardware issue:
1. Locate camera to dismount and/or disconnect cable.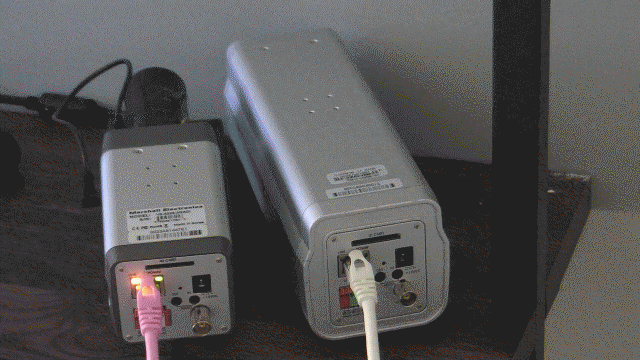 2. Take camera to the Netgear switch with a new and known-working Cat5e or higher-rated cable not-exceeding 300ft.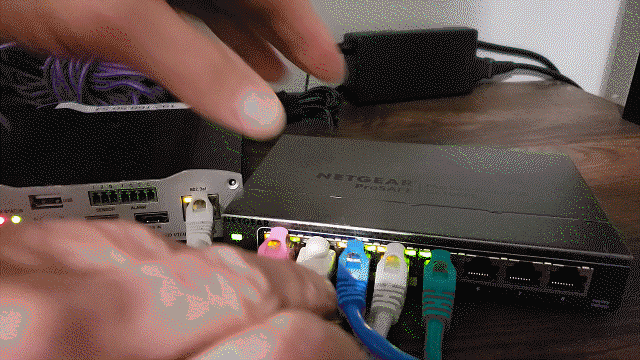 3. Connect the cable to a PoE port on the switch and then to the camera. Wait for up to 3 minutes for the camera to boot.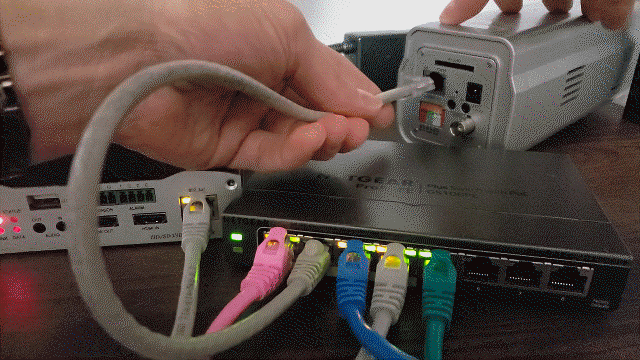 RESULTS:
If you see light activity on both the PoE port and the back of the camera, the camera should be fully operational and the issue is with the network going to the camera's original location.
If you get no light activity after 3 minutes, repeat the process with a different cable. If you still have no light activity then the camera will likely need to be replaced.