New Features
We've added an option to the Media Player menu that allows users to keep quick drawings on the screen while video is playing.
Updates
Users have the ability to search across multiple leagues in the Breakdown section.
For baseball and softball users, the media player will default to Multi-Angle Single.
We've updated the Strength and Home/Road menu options to improve clarity for users.
The default date range for the current season will end on the current day's date.
Bug Fixes
We fixed a bug that prevented headshots from being displayed.

We resolved a crash that occurred when removing video from a secondary display.
We fixed an issue that caused a pitchers batting strength to display rather than their handedness.
We corrected a bug that caused playback issues when switching between cloud and local server media.
We fixed an issue that caused the playlist to revert back to the first column when performing a sort.
We corrected an issue that prevented hyperlinks from working within the Messaging section.
Known Issues
Users will lose the View Builder thumbnails after navigating from Side by Side to Multi-Angle. The thumbnails will display again after toggling to Normal mode.
Playbook upload and download annotations will not work.

Users will receive a false-positive report when downloading.
Users will receive an error when attempting to upload.
Keep Drawings On Screen
Users have the option to keep their quick drawings on the screen for the duration of a play.
This feature is enabled by going to the Media Player menu and choosing Keep Drawings on Screen.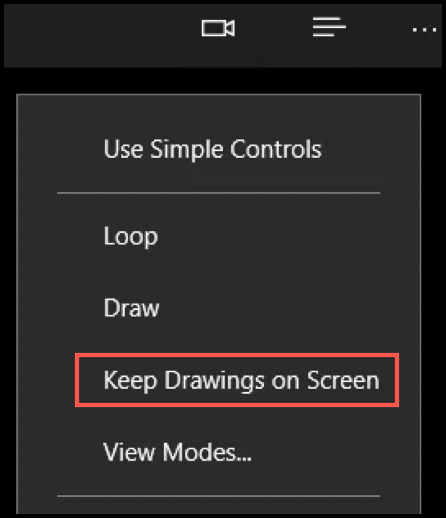 This feature can be toggled on and off when using the pop-out media player as well.

Home/Road and Strength Menu Updates
We've updated the text for the options available in the Strength and Home/Road menus.
The below updates have been made to the Home/Road section.

All → Home & Road
All Home → Home Only
All Away → Away Only

The below updates have been made to the Pitcher Strength section.

All → All Pitchers
All LHP → LHP Only
All RHP → RHP Only

The below updates have been made to the Hitter Strength section.

All → All Hitters
All LHH → LHH Only
All RHH → RHH Only