Thunder Cloud Exchange Instructions Outlined
Login to Thunder Cloud Exchange
Go to www.tc.xosdigital.com.
Enter the credentials you were provided.
If your account was setup to reset password upon first login, follow the corresponding prompts to reset your password.
If you have forgotten your password, select the 'Reset Password' link and follow the corresponding prompts to reset your password.
Once you have signed into the Thunder Cloud portal, select the Exchange tab.
Install or Update Java
Go to www.java.com.
Select the red "Java Download" button.
Select the "Agree and Start Free Download" red button.
Select 'Open' or 'Run' on the installer package once it has finished downloading.
From the Java installer window, select to Install or Update,

do not select remove

.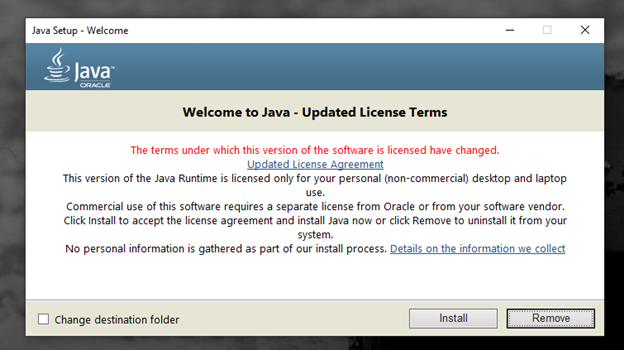 Follow the prompts to complete the Java installer and click close once it has finished.
After Java is installed or updated it is important that you

completely close out

of all windows associated with your internet browser (Internet Explorer, Google Chrome, Firefox).
Reopen a browser window and navigate back to www.tc.xosdigital.com to sign in.
XOS Launcher
The XOS launcher application needs to be installed in order to launch the TCX Java app.
When a user first opens TCX the following menu will appear.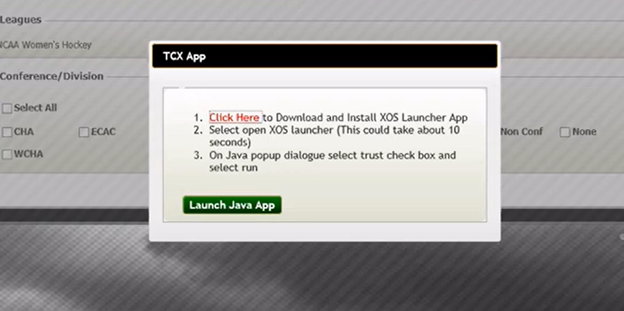 Select click here and follow the installer instructions taking all default options.
Once the install is complete select Launch Java App.
Transcode Client: (not shown in video)
Thunder Cloud Exchange requires that the XOS Transcode Client be installed.
The installer screen will be presented the first time you log into the application.
To install the Transcode Client, click on the installer link corresponding to the platform you are running (Mac or PC) and follow the onscreen installation instructions.
Once the install has completed, you must completely close out of your internet browser (all windows and tabs).
Relaunch internet browser and sign back in.