Issue: Media Upload Hardware Task Not Running

Users see an asset in the Thunder Media Upload Queue set to "Processing" but it never completes. With the Thunder Media Upload Service, the Chainprocs Hardware task needs to be running to process media and upload.
List of Symptoms
No advancement of Asset from "processing" to "complete"


Empty ThunderTemp folder on the C: Drive
Expected Behaviour
After the task is run, via task scheduler, users will see the asset populated in ThunderTemp folder and see a growing file size. Users will also see the processing message in the Chainprocs.exe window.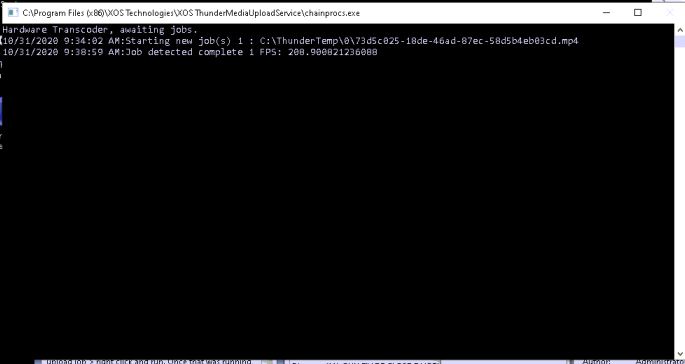 Resolution or Troubleshooting Steps:
Open "Task Scheduler" on the transcode machine
Highlight the ThunderHardware Task
Right Click and Select Run
Chainprocs Window should populate